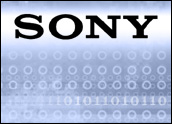 Winning comparison to Hollywood technological thrillers such as "The Matrix" and "Brainstorm," a new, as-yet theoretical technology patented by Sony is based on neurological sensory stimulation of the human brain, allowing people to touch, taste and smell in a virtual sense.
As reported by New Scientist, the technology is non-invasive, requiring no implants or wiring to the brain, instead relying on an ultrasonic system that would stimulate the cerebral cortex. Speculation on the technology indicates it could potentially serve to provide realistic vision for the blind, sound for the deaf, or extreme gaming and moviegoing experiences.
However, technology analysts are saying that the technology, while very interesting, is decades away in a practical sense — and truly realistic virtual-reality applications remain elusive.
"It's unlikely it will result in anything useful in the time frame of the patent," Gartner Vice President Martin Reynolds told TechNewsWorld. "We're still too far away."
Futuristic Proposition
According to the patent, which was granted in the U.S. in 2003, the method of brain stimulation centers on low-frequency pulses that stimulate the neural cortex without requiring any kind of implant.
Described as plausible by an expert in the New Scientist report, the technology could be the basis for a system that allows users to experience various sensations, including sight, taste, smell or sound, the patent states.
Sony reportedly described the patented technology as speculative work, and conceded there have been no experiments with it yet — and no prototype device exists.
News of the concept was met with amusement, amazement and paranoia on the Internet this week.
Prophetic Patent
Sony described the technology as "prophetic invention" in the patent, for which the company filed for continuance late last year. Gartner's Reynolds believes it is unlikely that Sony will have a product based on the patent within its 17-year applicability. The analyst added that technology patents are not difficult to obtain in the U.S.
"Remember, the [U.S.] Patent Office grants patents for almost anything these days," he said.
The method described by Sony may prove useful someday, he said, but there are still many issues to confront before virtual reality seems real. "It could, over time, become a very fascinating way to stimulate brain cells. But will we be able to stimulate them to see the picture we want them to see, and will we be able to make it look real? If we had those answers, it would be very valuable, but we don't," he said.
Sensory Tech Not New
Other methods of stimulating the brain's sensory centers include using magnetic fields to induce brain currents. However, the use of such methods to stimulate specific groups of brain cells to produce detailed or specific results is, as yet, impossible.
Researchers have also been able to create the reverse effect via wiring to the brain, where brain waves can make or manipulate electronic signals. Researchers at U.S. institutions, for example, have successfully enabled monkeys to move a computer mouse and a robotic arm in different experiments.
Another technology more along the lines of Sony's patented method and the idea of computer gaming was the BioForce controller from MadCatz, which delivered mild shocks to players using the controllers. Released to the market nearly four years ago, the controllers are no longer for sale.