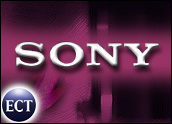 Sony Electronics said it would soon launch three products that let consumers access their home entertainment libraries from anywhere, offering direct competition to the Slingbox and other remote TV technologies.
The product suite, billed by Sony as "LocationFree Living," is aimed at frequent travelers and those who don't want to be away from their personalized digital entertainment. Sony said it sees a large and growing market for so-called "place shifting," with consumers eager to stay connected to home entertainment no matter where they happen to be.
Sony's new products use broadband and wireless technology, and either a Mac or Windows-based PC or the PlayStation Portable to pull content from a user's home to a remote location, the company said.
The three products are two models of the the LocationFree Base Station and the LocationFree TV Box.
"No matter if you are at home or on the road, accessing the content you want to see — when you want to see it — has never been easier," said Hideyuki Furumi, senior vice president of Sony Electronics' IT Products Division. "The setup has been streamlined, and our new models allow you to view quality video on a host of client devices."
Home Base
The Base Stations are meant to become part of home entertainment centers, where they serve as middleware to connect home systems with remote users. Sony said the devices use Advanced Video Coding that enables smooth transfer of video even at slower broadband speeds. The LF-B20 model also acts as a bridge to PC-based wireless networks.
The LocationFree TV Box is meant to connect multiple TV sets in the same home to a single media source, such as a digital cable connection, TiVo or DVD player. The base stations will sell for US$200 and $250 with wireless capability, Sony said, while the TV box will retail for around $230. All three are slated to be available next month.
The devices appear to be aimed mainly at the market where the Slingbox has gained significant traction. That device also lets users access home entertainment options through their PCs from anywhere.
Digital Video Recorder (DVR) maker TiVo has also mimicked some of the same features, partnering with Web companies to let users program their TiVos from elsewhere, a possible prelude to being able to upload recorded video to third party locations.
The place shifting market is expected to grow slowly for some time, but will be a $200-million market by 2010, according to research firm iSuppli.
Feeding the Machines
Key to unlocking further growth for place shifting is wider adoption of portable video player devices — such as the new line of iPods and smartphones with video capability.
"Once people begin to use video devices in a mobile setting, there will be a great need for content for those devices," said Jeff Kagan, a telecom industry analyst.
While mobile carriers are gearing up and building networks to allow direct download and streaming of music and video, a much more likely scenario is for people to load their devices with content from home. Technologies that assist that process by making content more widely available will grow along with wireless video viewing.
"The PC and the TV don't have the same limitation on getting content into them," Kagan added. "[Handheld devices] will need to be filled up regularly with content if viewers are going to use them when they travel and commute or when they're just waiting around."