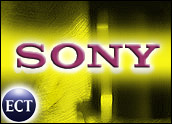 Sony is telling its robotic dog Aibo, as well as the rest of its robotics program, to lie down and play dead as the electronics giant continues to cut projects and products in search of profitability.
Although the robot dog and Sony's bi-pedal Qrio robots gained some traction among consumers, mostly in the Asian market, they failed to win continuation from the company, currently undergoing re-structuring under its newest chief Howard Stringer.
Pet Projects
As a result, the dog days of robotics at Sony are coming to an end for now, with its announcement Friday that it will halt its robotics programs after more than six years and thousands of dollars in sales.
The cuts were likely the result of the Stringer-led Sony administration's concerted effort to make the company profitable again, Yankee Group senior analyst Mike Goodman told TechNewsWorld.
"Part of that is the very un-Japanese-like view of cutting where you need to cut. This was one of those pet projects" that would be likely to go, he said.
Curtailed by Competition
The search for a more appealing, walking and talking robot for the household will continue elsewhere, however, as domestic bots still have the potential to revolutionize humans' daily lives.
"I think one day we're going to wake up and robotics is going to be a real huge consumer industry," robotics industry analyst Dale Musser told TechNewsWorld. The uncertainty is when and how such a market will develop, he said, "but I think there will be a time when it's the next big thing."
Although Sony's Aibo and Qrio were among the first and most popular robots of their kind, other bi-peds, such as Honda's Asimo, have managed to overshadow Sony's products, said Musser, a robotics enthusiast, former University of Missouri professor and current owner of Eyebits Studios.
"They have Apple killing them with the iPod," he said. "Sony, across the board, still suffers from really premium competition in a space they used to own."
Sony indicated that it would incorporate the knowledge and technology from its robotics program into other products. Masser predicted the company may resurface in the hot robotics market around toys.
"I can imagine Sony, at some point, doing a comeback in the toy area," he said.
Market for the Machines
Bi-pedal or otherwise mobile robots for the home — such as the popular robotic vacuum cleaners and lawn mowers sold today by a variety of companies such as iRobot — as well as "care" robots for the elderly are still the focus of discussion and development, particularly in Asia, Musser added.
The two basic components of such robots — mechanics enabling such a device to walk and move, and adequate intelligence software — are still somewhat lacking.
"Without some intelligent software driving it, frankly, you don't get much," Musser stated. "We still suffer from not having much intelligence in these devices."