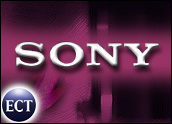 Sony's reputation suffered another hit on Thursday whenApple Computer recalled 1.8 million notebook batteries manufactured by the consumer electronics giant.
Shares of Sony were down in Friday trading on news of the second major recall in just over two weeks. Apple's move followedDell's Aug. 14 recall of up to 4 million lithium-ion batteries containing Sony-made power cells.
Like Dell, Apple said the U.S. Consumer Product Safety Commission was recalling the batteries because they posed a risk of fire hazard. In the case of Apple, there were no known cases of the batteries catching fire, though some users were said to have suffered burns from batteries that overheated.
Both PC makers have said the recalls would not adversely affect their earnings. Sony said it would spend as much as US$258 million to replace the recalled batteries.
Sony shares dipped on the news. While the financial impact of the battery recalls on Sony may be minimal in the near term — with the company able to issue replacements and absorb the cost of doing so without hurting its bottom line — the company's long-term relationships with PC makers may be at risk.
Heat and Fire
The Apple recall covers batteries sold with Apple iBook G4 and PowerBook G4 computers from October 2003 through this month, the CPSC said in a statement. Apple noted that its new line of Intel-based notebooks are not covered by the recall.
Apple previously recalled a small number of batteries in iBooks and PowerBooks sold last year. Those batteries were manufactured by LG Chem of South Korea.
While embarrassing, Sony's battery woes may be the least of its worries. Reports have suggested recently that the company's next-generation gaming console, the PlayStation 3, is running into design and production snags that could delay its widespread availability. That would likely be far more costly for the company, since rivals such as Microsoft's Xbox 360 and Nintendo's Wii could likely make market-share hay during any delays.
Sony is also locked in a battle over next-generation DVD standards. The company's own Blu-ray standard is winning numerous backers in Hollywood and among device makers, but the competing HD DVD format is also gaining steam. It may be years before a clear winner emerges in that fight.
In fact, the timing is less than ideal for all three companies. Dell is mired in a slump brought on by market share losses to Hewlett-Packard, and Apple is dealing with internal and external investigations into its options-granting practices while also trying to take advantage of the delays in Microsoft's Windows Vista to grab PC market share.
The recalls could also be a boost for Sony rivals such as Sanyo and Panasonic parent Matsushita. However, any defections will likely be in the future, since notebooks are often designed in part around battery capacity, size and other factors.
Crossing Fingers
The batteries' overheating problem appears to be tied to a manufacturing function, with loose bits of metal left behind in the battery cells becoming charged and overheating the cells, Endpoint Technologies Associates Senior Research Analyst Roger Kay told the E-Commerce Times.
Sony's batteries are widely used by other PC makers, some of whom may delay announcing any recalls because of the timing, Kay added. The back-to-school season — a key period for PC sales — is in full swing, and the holiday season is about to begin.
The odds of avoiding problems are good, Kay said. In some cases, he pointed out, the problems reported can't even be duplicated in lab settings. "It's not like every battery is catching fire or overheating," he remarked, adding that it's still too early to judge the impact, if any, on sales of Apple and Dell machines.
The battery problems highlight one of the challenges facing PC makers today, with consumers and business users demanding lighter, more portable devices, but unwilling to give up computing power as a trade-off.