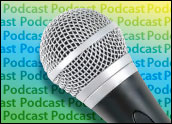 Android is finally getting a little more wardrobe variety. It's also moving out into new U.S. carriers. Sprint is the latest wireless company to jump in with the Android crowd; it'll start selling the HTC Hero this October.
The Hero looks to be a pretty capable handset. It's loaded with Google apps, of course, plus a pretty big camera, a touchscreen, video features, WiFi and expandable memory. Plus there's the Android Market — it's not as overwhelmingly stocked as the iPhone App Store, but there are plenty of wares to choose from.
In fact, the Hero might be a more able iPhone challenger than the Palm Pre, a phone Sprint started selling just a few months ago. Hero and Pre might even go cannibal and interfere with each others' sales. ABI's Jeff Orr told us he doesn't see much effort from Sprint to define these devices and separate them from each other — your business handset vs. your consumer phone, for example. Still, he gave Sprint credit for expanding its portfolio.
---

Listen to the podcast (11:54 minutes).
---
Sony's Deep Thought
I hate to say it, but that incredible, advanced home entertainment system you've put together — the pride and joy of your living room — will be completely worthless and obsolete by this time next year. It'll be like watching a black-and-white, tube-powered 12-inch TV.
OK, perhaps not, but it's what Sony's banking on with its latest gambit. CEO Howard Stringer told an audience in Berlin that Sony's taking the dive into 3-D with its Bravia TVs next year, and it wants to see 3-D integration with its computers, its PS3 video game systems and its Blu-ray players.
While 3-D movies in theaters have been making some headway over the last few years, bringing the technology to the living room is quite a big step. For one thing, where will the content come from? For another, don't those blue and red glasses give everyone splitting headaches? Well, yes they do, but new 3-D technology uses a totally different method of making images pop out. The glasses of today have powered lenses that electronically shutter at high speed, which creates a 3-D illusion without the discomfort.
Not everyone thinks the new technology is painless, though. Commenting on the experience of watching the new "Final Destination" movie in 3-D, a reader with the handle "trekwiz" told us, "3-D works the eyes harder because you're trying to focus on something in the foreground that's actually in the background. It tricks your eyes and brain, causing them both to work harder."
As for content, now that broadcasters are going digital, it might be easier to provide 3-D channels alongside the old-timey flat images, and offering 3-D content might be a way to get people to buy movies on Blu-ray discs instead of downloading them.
Whatever happens, it's gonna be really expensive. As always, the best strategy is not to be an early adopter yourself, but to make friends with an early adopter and hang out at his place a lot. Bring Tylenol.
Double Vision
Computer makers can pack a whole lot of PC into a laptop these days, which is why the desktop market is drying up. Powerful discreet graphics, HDMI, Blu-ray, a good-sized screen, lots of USB ports. If you're willing to pony up the cash, you can get it all in a portable package that will do everything a desktop can do. And it will work nicely as a stay-put machine if you want to hook it up to a big monitor, keyboard and mouse. But now an Alaskan company has taken the idea of a full-featured notebook computer to a new extreme. You might remember that the Chinese company Lenovo last year came out with a slab of a laptop that sported a smaller auxiliary screen you could slide out from the main monitor.
It was sort of Kuato to the main monitor's George — you know, the little mutant in Total Recall who was growing out of his brother's gut.
Well, now Alaska's gScreen is making a certified two-headed monster: a 12-pound, US$3,000 notebook with two full-sized 15.4-inch screes. It'll have a Core 2 Duo P8400 processor, 4 GB of RAM, and an Nvidia GeForce 9800M GT video card. That's the base configuration — upgrades will be available. So who's gonna use a beast like this? Graphic artists might be interested, as well as avid PC gamers who do a lot of traveling and have very strong thighs.
Can I Have a New Computer Now?
The mopey souls on Wall Street got a reason to smile, at least temporarily, with some relatively optimistic news from Intel. The chipmaker said its third-quarter revenue would reach about $9 billion — half a billion more than its previous forecast. $9 billion will still fall short of Q3 in 2008, but that was before the economy tanked.
What's good for Intel may be good for a big chunk of the tech industry. If the biggest chipmaker around is expecting better numbers, that must mean people are getting ready to buy new PCs and new services. The personal computer market, in particular, seems poised for some serious action, with a lot of consumers just itching to buy. For almost a year, it's seemed positively tacky to spend any money at all on anything except water and brown rice. Saving every penny you earn may be fashionable, but the fact remains that using a run-down old computer kind of sucks. Pent-up demand may give a boost to computer makers all over the map … or at least the ones that managed to hang on through the drought.
Not So Big in Europe
Oracle's bid to buy up Sun Microsystems may have passed muster with the U.S. Department of Justice, but meeting the approval of the European Commission may not be so easy. The Commission has decided to expand its investigation into whether the purchase might violate antitrust laws. It says it'll issue a ruling next January.
Earlier this year, Oracle struck a deal to buy Sun, and with Sun comes control of the MySQL database system. It's a very widely used database, but it happens to compete with some of Oracle's own proprietary products, and what Oracle ultimately does with MySQL is the big question — will it stay or will it go?
So how come the EC is taking so much time to investigate the deal when the U.S. DoJ was relatively quick to give it the rubber stamp? According to Pund-IT's Charles King, "Many U.S. regulators marginalize open source. Open source has a much higher profile and higher degree of regulatory and industry respect in the EU than it does in the U.S."
Easy Goodbyes
eBay has finally sloughed off Skype, the VoIP service it's been trying to get rid of for some time. That's not to say Skype is a big loser — it's a leading Internet phone provider with lots of customers. It's just that it was never a great match for eBay.
The Internet auction house bought Skype in 2005 for $2.6 billion with some sort of vision about leveraging the service to allow eBay buyers and sellers to communicate with each other more easily. Nice thought, but eBay is really where you go to find very rare, very weird goods — the gnarled, ratty end of the long tail — and I don't know that having a Skype session with the kind of person selling those kinds of oddities is really all that attractive an idea.
So now eBay found some buyers willing to pay a sufficient sum. It's getting $1.9 billion in cash under terms of the deal. The lead investor is Silver Lake Partners; others include Index Ventures and the Canada Pension Plan Investment Board, as well as Andreessen Horowitz, the VC fund established by Marc Andreessen and Ben Horowitz. It's not a complete selloff, though; eBay will retain 35 percent of Skype.
Insert Pun Here
Gmail took a September siesta for a little under two hours on Tuesday, leaving many users of the third-most popular online email app without access to their accounts. Gmail has only recently grown out of its extended beta childhood, and now that it's living as a grownup, a 100-minute outage is all the more embarrassing.
In fact, Google dropped the beta tag in July for the express purpose of gaining trust among big businesses for its Web apps.
A hundred minutes might not sound like much for personal Gmail users, but for business customers, that amount of time lost represents a huge blow. It has shaken their confidence in online services in general and Google apps in particular. That fact was not lost on Google's management — VP of Engineering Ben Treynor posted a straight-up apology and called the incident a "Big Deal" with a capital B-D.
Search and Seizure
If you arrive in the United States from somewhere else — even if you live in the U.S. and you're just returning from a vacation or something — customs officials have the right to play with whatever electronic gadgets you have with you. By "play with," I mean confiscate them for no apparent reason and spend days or even weeks poking through all your data to make sure you're not doing anything naughty. The rules have actually been in place for years; the Department of Homeland Security says they're intended to keep things like child porn and evil terrorist plans out of the country.
As a result of a legal battle with the ACLU, DHS has attempted to be a little more clear about its policies regarding gadget grabbing: Customs and Border Protection can keep your stuff for five days; Immigration and Customs Enforcement may hold onto it for 30. Searches may be undertaken without your permission, but you can at least remain with your device while it's being searched — standing by helplessly, no doubt. All of this is subject to extenuating circumstances, of course.
In truth, the odds are pretty low that your stuff will ever get scrutinized by customs officials. According to the DHS, over 221 million travelers have entered U.S. ports since October of last year, but only about 1,000 notebooks have actually been grabbed and searched.
Still, what angers privacy groups like the ACLU and the Electronic Frontier Foundation is that these seizures and searches can be done without probable cause. These devices contain a huge amount of personal information, after all. Marcia Hoffman, a staff attorney for the Electronic Frontier Foundation, told us she's glad the policy is now a little clearer. However, "We don't think they should be conducting searches of digital devices for no reason at all. We think there should be suspicions that there's some wrongdoing before they go rummaging through all that information. … We think as a practical matter in the age of technology, there need to be some safeguards in place to protect people's privacy rights."
Smells Orangey
Orange is the new color of BS. That's pretty much what Wikipedia's new changes come down to. The online info repository is still the encyclopedia that anyone can edit, but starting soon, its pages may be painted with a certain shade of orange depending on how questionable the info is. Pure white is reserved for the verifiable facts, while orange backgrounds denote pages of questionable repute — painted ever darker as their content relies more on truthiness than on truth.
The new changes also give users a "check text tab," which reveals the author, origin and reliability of the text.
The whole system is called "WikiTrust," and it's meant to lend Wikipedia a little more authority. Wikipedia's in a tough spot in that regard. People have written so many entries on so many topics that it's hard to resist looking up a Wikipedia page when you're just doing some cursory research. But since anyone can tinker with it, it's been known to carry some pretty outlandish information — especially when a page is edited by someone with an agenda. Or by someone who's just plain ignorant. I once learned on Wikipedia that the island of Japan was originally settled by Czech immigrants.
One crucial missing piece of info about WikiTrust, though, is how exactly it will determine an author's reputation and the relative BS factor of the edits made to a page. I'd look into this, but as I speak, the term WikiTrust doesn't even have a Wikipedia page, much less a white one.