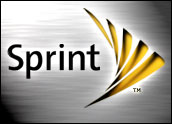 Sprint Nextel, the third largest wireless carrier in the U.S., plans to begin testing in its joint venture experiment to offer an integrated bundle of cable and mobile phone services in a single package.
The company will offer the services in a small number of pilot markets as early as late summer, with partners Cox Communications and Comcast launching it in Boston, Portland, Ore., Raleigh, N.C., and Austin, Texas. Another handful of markets could be up and running by year's end.
Generating Interest
Although it has not yet been tried, additional cable companies are expressing interest in the bundling plan, Sprint CEO Gary Forsee said during a keynote speech at the annual convention sponsored by the National Cable & Telecommunications Association in Atlanta.
"There are others in the cable industry ready to sign on," Forsee said. However, he did not name any of the firms.
Over time, the services will enable customers to access some cable broadband services through their mobile phones. For instance, users could have a single voice mail service for their home VoIP phone lines and their cell phones.
Eventually, customers will also be able to use their handsets to view some programs owned and distributed by regional cable carriers. Initially, however, the bundles will be just that — packages of mainly independent services.
The partnerships could eventually enable cable companies to offer a complete menu of communication and entertainment services, assembling a four-way bundle that includes wireless and wire-line voice, high-speed Internet and television programming.
Arming for Battle
Cable companies are eager to gain access to telecommunications services in order to be able to match the offerings of telecoms such as Verizon Communications, which has already rolled out its own TV service in some markets, and AT&T, which this winter began testing a service of its own.
When they are built out, the service bundles could enable additional features, including free calling among users' phones.
Pricing for the new Sprint services has yet to be announced and may vary slightly based on geography and what services are offered from the outset.
The cable integration is just part of what would be a US$7 billion investment in 2006 aimed at improving wireless calling and other services, Forsee said, including more than $6 billion in network upgrades.
While cable companies gain access to wireless, Sprint gains rapid access to some video content — seen by some as the most difficult part of the four-way bundle to develop, given the licensing issues involved.
"Some of the carriers will not be able to develop their own services, especially when it comes to delivering video content," telecom analyst Jeff Kagan told TechNewsWorld. "Partnerships will be important for those who want to have a full bundle to offer but can't develop the services on their own."
Rolling Out All Over
The cable TV convention where Sprint highlighted its service has become a launching pad for a variety of new initiatives in the video content arena.
Disney, for instance, said it would begin making some of its television programs available on the Web, with users able to download digital versions for free, though they will not be able to fast-forward or eliminate the commercials bundled with the shows.
Comcast announced it would partner with Sony to create an on-demand network focusing on horror movies and shows, and Time Warner said it is developing a keyword-style advertising solution that could target cable watchers the way Google has done with its adwords service on the Web.
"Everyone is jockeying for position in a rapidly changing world and industry," Kagan said.