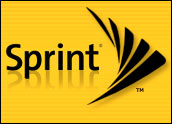 Mobile phone giant Sprint Nextel is reportedly set to offer movies for its cell phone subscribers through a subscription service, a strategy analysts said will likely struggle against limited demand for small-screen content. The company's mobile devices will accommodate downloads of full-length feature films.
The move is viewed as yet another experiment with video for the smaller screen. Analysts said that while the idea is appealing as a way to inspire customer demand for more bandwidth, mobile phone users will only watch as much as they talk, and only if the content is compelling — and brief.
"I don't think full-length films on a regular handset will find a lot of acceptance," Ovum vice president of wireless telecoms Roger Entner told TechNewsWorld. He noted technical restraints on battery life and experience restraints on the small screen as potential hurdles.
Test Video
Nevertheless, Sprint joins Apple with its video iPod — which now plays a variety of music video, TV show and short film content — as another of a growing number of players entering the small-screen video marketplace.
Gartner research director Michael King pointed to a plethora of new devices that have screens and memory allotments optimized for video. Sony's Portable Playstation (PSP) plays movies, and carriers have begun offering exclusive TV-programming for mobile phones — notably Verizon, which is featuring the popular show "Lost."
"Certainly, there's just a ton of experimentation now," King told TechNewsWorld. "That's probably what we're going to see for the next two or three years."
King, who questioned the movie viewing experience on a small screen, said success of the video iPod and iTunes service would be a good indicator of the overall acceptance of video for handheld devices.
Film on Hold
King said there was probably some winning combination of length, content and price point, but he questioned the reported Sprint model, which would allow viewing of older Hollywood films for about US$7 a month through a service from Mspot.
King also indicated that the mobile phone's role as a communication device made it an unlikely platform for resource-hungry movies.
"At the end of the day, you want to be able to make a phone call," he said, adding battery life and video/voice mode control are challenges.
Movie Choices
In general, video on mobile phones makes sense, Entner said, provided it is compelling content that has immediacy or exclusivity to the mobile setting. However, when it comes to feature-length films, Entner indicated that carriers — who see a high bandwidth opportunity in video — are likely to struggle in getting the concept off the ground.
"The typical person who wants to watch a movie has one and a half hours and a TV at their disposal," he said. "You either have unappealing movies no one wants to watch, or it becomes a money loser because too many people watch it."
Entner also said that the battery, memory and bandwidth requirements of movies, which can be viewed elsewhere, add to the challenge.