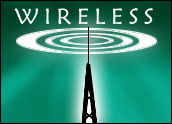 U.S. wireless carrier Sprint announced it was pumping US$3 billion into high-speed wireless network partnerships with Motorola, Lucent and Nortel, hoping that more bandwidth and speed will let it generate more revenue from users.
The deal was a must for Motorola, which won extension of its agreement with Sprint through 2006 and will supply its CDMA (code division multiple access)infrastructure for Sprint, according to Yankee Group program manger Roger Entner.
"For Motorola, it's really important," Entner told TechNewsWorld, noting Motorola's lack of success with Verizon. "Sprint is the other nationwide CDMA carrier. If you don't have one, you have nothing, so this was do or die for Motorola."
The Sprint-Motorola agreement was valued at $450 million, the companies said. Sprint's other infrastructure deals with Lucent and Nortel were worth another $2.5 billion, all intended to produce new switching and radio hardware and software for Sprint's Evolution, Data Optimized (EV-DO) high-speed wireless network.
$3 Bil for 3G
Sprint said the investments and announcements were a delivery on its announcement last June to provide its next-generation wireless service, which has a projected peak data rate of 2.4 megabytes per second (Mbps).
Through the deals, Lucent has a three-year contract valued at $1.5 billion to enhance Sprint's 3G network with CDMA and future technologies. For its part, Nortel also received a three-year contract valued at $1 billion to deploy enhanced CDMA wireless infrastructure such as radio base stations, controllers and switching platforms.
Motorola will supply CDMA2000 base station equipment and related services, as well as its mobile broadband solution in some markets, the companies said.
"Consumers will enjoy improved wireless capabilities such as high-speed video and audio streaming for entertainment content while business consumers will benefit from mobility data applications that improve productivity and collaboration in such areas as healthcare, insurance, security and professional services," said Kathy Walker, Sprint Network Services executive vice president, in a statement.
3G at Last
Yankee Group's Entner said despite past claims of integrated, high-speed wireless connectivity that could be considered 3G, Verizon and Sprint are only now providing next-generation services.
"It's really awesome," Entner said. "This really delivers some of the promises they made on 3G."
Ken Dulaney, Gartner's vice president of mobile computing, told TechNewsWorld that Motorola must have made the deal attractive to Sprint.
Vendors tend to "make decisions on legacy equipment and on pricing," Dulaney said. "Motorola is by no means top dog here, so they probably made them a good deal."
Nothing Better To Do?
Dulaney indicated that the high-speed, wireless data investments from carriers and operators were not actually in demand.
"Mobile operators are rolling these things out because they have nothing better to do," Dulaney said. "I don't think mobile data is doing anything near what they thought it would do."
Dulaney said the prospect of retrieving e-mail wirelessly from a laptop has been devalued by the prominence of Blackberry devices, home broadband connections and wireless local area networks (WLANs).
"Pretty much everyone but the operators themselves think they need a dose of reality," Dulaney said. "I think they've been pushing a lot of stuff up the hill that people don't want."