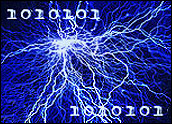 As many industries focus on green technologies like hardware and devices that use less energy, a new report from the Natural Resources Defense Council (NRDC) suggests that makers of video game consoles could do more to cut their hardware's hunger for electricity.
In the U.S., video game consoles consume roughly the same amount of electricity that it takes to power every home in San Diego, according to the NRDC. In fact, the bulk of consoles' energy usage takes place not while users are playing games, but after game play has come to an end and the systems are left turned on but running idle.
"If you leave your Xbox 360 or Sony PlayStation 3 on all the time, you can cut your electric bill by as much as (US)$100 a year simply by turning it off when you are finished playing," said NRDC Senior Scientist Noah Horowitz.
"With so many struggling in today's economy, it's important to realize there are simple steps gamers can take to lower their energy costs. And if manufacturers make future systems more energy efficient, they'll be doing the right thing for consumers' pockets, for our clean energy future, and for the environment."
Electricity Hogs
The NRDC measured the amount of electricity each console uses when it is active, idle and turned off.
Among the three gaming platforms — Sony's PlayStation 3 (PS3), Microsoft's Xbox 360 and the Wii from Nintendo — researchers found that on average, the PS3 and Xbox 360 used the greatest amount of electricity at 150 watts and 119 watts, respectively. Over the course of one year, the two systems use more than 1,000, kilowatt-hours if they are left on 24/7, an amount equal to the energy required to run two refrigerators for the same amount of time.
The Wii proved less power hungry, burning less than 20 watts. That, the NRDC said, is less than the energy required by Nintendo's older GameCube console. The other two consoles use more power than their respective predecessors.
In all three cases, the consoles use about the same amount of power regardless of whether they're being used to play games or they're simply left on but running idle, the researchers found.
"Video game consoles are really just specialized computers, and most computers, especially laptops, have really sophisticated energy management technology. I think [energy efficiency] is just something these companies have not connected with their products," said Nick Zigelbaum, an energy analyst at NRDC.
One reason for the increased energy consumption of the PS3 and Xbox are the consoles' high-definition capabilities. When owners use the platforms to view HD video content, the machines are operating at close to peak energy levels. That continues even after the movie is over unless the console is turned off, said the NRDC.
The PS3, for instance, consumes five times the power of a standalone Sony Blu-ray player when used to play the same movie, researchers said.
Gaming Conservation
The best solution for gaming hardware manufacturers — short of revamping their consoles' design to use more energy-efficient components — is to incorporate automatic energy management features.
"It would just be default like when you're typing something in Word and you close your laptop. You don't lose the document you were working on. It's been saved, most of the time whether you chose to save it or not. That kind of communication and coordination is something that should start happening in the gaming industry," Zigelbaum told TechNewsWorld.
The recently approved Energy Star 5.0 specification could help in that regard. It stipulates that qualifying gaming systems must include solutions such as the ability to automatically power down to sleep mode after one hour of inactivity; drop component, composite and digital video interface outputs after 15 minutes of inactivity; and wireless access point functions must use less than 10 watts.
"The Energy Star spec will be a step in the right direction. And that it is the first [to address gaming consoles] is very important," Zigelbaum said.
Education about ways to save energy would also help, according to Zigelbaum.
Does It Matter to Consumers?
However, most consumers do not have "any clue about energy efficiency and most don't care," Michael Pachter, an analyst at Wedbush Morgan, told TechNewsWorld.
"There's nothing you can do to cut power consumption other than stop playing. It's not like you can buy a more energy efficient PS3," he said.
However, power conservation, Zigelbaum noted, is catching on. It used to be that many people didn't even turn off lights when they left a room, but now it's a common part of our vocabulary.
"The work that is going forward now by Microsoft and Sony to include some auto-off features are a really good and necessary step. Now the focus is on how to make those features work the way they want them to and the way we want them to work," he continued.