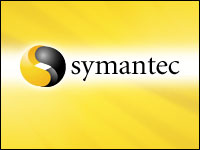 Security software giant Symantec — which has grown to cover a wider range of security solutions with acquisitions and partnerships — this week rolled out two e-mail security appliances featuring anti-spam, antivirus and e-mail firewall.
The company said Symantec Mail Security 8200 Series appliances — two different models aimed at organizations of 100-1,000 and larger enterprises — would be available next month and would help IT shops more efficiently manage security issues including spam, viruses, directory harvest attacks and connections "from senders that have been identified as suspicious."
IronPort
Basex chief analyst and president Jonathan Spira told TechNewsWorld that Symantec would be competing in a growing market thus far dominated by IronPort, which has also partnered with Symantec and coincidentally announced an expansion of that relationship this week.
"They are entering a market that has, in my view, been owned by IronPort up until now," Spira said. "There's bound to be even more rapid development in this area as Symantec now supports appliances."
The analyst indicated Symantec and IronPort will likely feed off each other, connect and coordinate on antivirus and other signature updates, and provide better protection for users.
Tired of Attack
Symantec and other security software companies have been consolidating solutions and looking to provide all layers of security. As for corporate customers, they are "on a strategic path toward avoidance and prevention," Aberdeen Group analyst Jim Hurley told TechNewsWorld. "They're tired of cleaning up messes, and of the business losses and lost productivity.
Hurley added that those factors, combined with tighter regulations on protecting customer information — such as the Sarbanes-Oxley Act — are forcing enterprise IT organizations to find out what is and is not working to avoid getting infected or attacked.
"What seems to be working from an end user's perspective is limited access to customer data and segmented or limited access to corporate data," Hurley said.
Appliance Business
Symantec said its anti-spam, antivirus solution was an integration of the company's Brightmail acquisition. The company said the Mail Security 8200 — intended for larger enterprises — also integrated volume management, attack prevention, content filtering, encryption, anti-forger and archiving functionality.
"E-mail is the single most critical channel for both internal and external business communications," said Symantec Senior Vice President Enrique Salem in a statement. "Symantec is the only industry-leading company that can deliver best-of-breed integrated e-mail security solutions at the network, gateway, and server layers with multiple deployment options for all organizations."
Most Effective
Basex analyst Spira said that corporate IT users are finding that guarding the edge or end-user space of the computing environment is proving to be "the most effective way of doing things."
"At this point, it's still incumbent on corporate managers to take steps to keep spam and viruses out," Spira said.
The analyst also referenced Symantec's relationship with IronPort, which was tied to Brightmail before that company was acquired by Symantec.
Spira said the four-year deal, which uses Brightmail and Symantec technology for IronPort C-Series e-mail appliances, was another piece of good news for customers, who will benefit from more choice and better security.