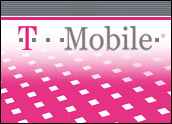 Wireless provider T-Mobile announced it will deliver High-Speed Downlink Packet Access (HDSPA) connectivity to mobile phone users in Germany, delivering the DSL-type speed and bandwidth required for content including video television on mobile phones.
While the service will not be launched for commercial use until CeBIT 2006, T-Mobile said the fixed-network speed, delivered on the company's Universal Mobile Telecomnications System (UMTS), marks a new era for mobile phones when users will be better able to surf the Internet, chat, send e-mail or deal with large downloads on their handhelds.
Analysts agreed the announcement was a good step toward making third-generation or 3G wireless technology that is finally for real, but they also signaled that there may be more work to come before business cases are made and such services are widely available.
Speed to Go
T-Mobile said its HSDPA solution will provide Internet access and data transmission from mobile devices at speeds comparable to fixed-network Digital Subscriber Line (DSL) broadband.
The company, which will offer bandwidth as high as 1.8 megabits per second with the service beginning next year, will start implementing the technology at its 5,000 hotspots in Germany, using special software that enables the high-speed UMTS.
"By introducing HSDPA, we are making high-speed UMTS possible, underlining once again our role as a leading innovator on the mobile communications market," read a statement from Joachim Horn, T-Mobile Deutschland's director of network technology.
T-Mobile said that select business customers will test the high-speed service in various cities in the fall of this year, and their experiences will flow into further development.
Non-Tech Challenges
DataComm Research President Ira Brodsky told TechNewsWorld that although technologies such as HDSPA and Evolution Data Optimized (EV-DO) are getting mobile phones closer to the vision of 3G and applications such as TV on mobile phones, there is still a long way to go.
"I think everybody's excited about mobile TV, and HDSPA would certainly enable it," he said.
"I think this is where everything is going, but it's going to raise a lot of issues," he added, referring to the number of mobile phones supported by such services, the impact on networks and the potential interference with voice communication.
Brodsky said that, while the promise of 3G is finally coming to fruition, the focus has been mainly on technology and technical details. Success of the new wireless solutions and services will depend more on other factors.
"I have no doubt it will succeed ultimately, but there are not only technology questions, but issues such as packaging and providing it how people want it," he said.
Putting Asia and the U.S. ahead of Europe in terms of market maturity and readiness for technologies such as T-Mobile's, Brodsky said all of the markets represent a challenge for wireless providers who may have to ask consumers to pay more for the faster, higher-bandwidth services.
Up to the EDGE
Ovum Vice President of Wireless Telecoms Roger Entner told TechNewsWorld the new wireless solutions such as UMTS and HSDPA hold the promise of significantly more speed and bandwidth.
However, the analyst said real-world performance was different than promised performance in text, adding that wideband CDMA wireless technology is already pushing mobile connectivity speeds.
"HSDPA makes you competitive with EDGE," Entner said, referring to the CDMA-based, enhanced wireless spec.
The German market, already seeing competition from wideband CDMA, makes sense, according to Entner. He said he's curious if and when T-Mobile will expand the service into North America.
"The question is whether they decide to roll it out in the U.S.," he said. "We'll see what happens."