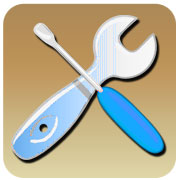 Are smartphone add-ons the new growth area for smartphones? Peruse any big consumer electronics box-store aisles, and you can't help but notice a new style of peripherals hugging the displays.
For years we've seen shelves upon shelves of PC add-ons like extra hard drives, printers and gaming consoles stacked alongside the clunky machines themselves — all ready for our eager consumption.
However, what happens when the PC market slows, as pundits are telling us it's doing? It would be reasonable to expect the peripheral market to contract too.
Not to worry — there's a solution for this contraction problem. If PC purchases are being replaced by smart device purchases — smartphone sales were up 46.1 percent in 2012, year-over-year, according to IDC — simply make peripherals for smart devices. That's what we're seeing.
App-driven devices are appearing on store shelves that let homeowners manage and monitor home systems like thermostats and security using a smartphone or a tablet. There are sensors that monitor fitness by tracking of workouts; digital styluses for kids to draw on tablets; and smartphone camera add-ons.
Later this year, we'll likely see a plethora of smartwatches — wearable devices that control or are controlled by your smartphone.
Here'a a sample of what's available in this growing new market.
Qualcomm's Tagg
Tagg is owned by Qualcomm, a maker of smartphone chips. One of its chips is in the whiz-bang HTC One smartphone just released, for example. Qualcomm has been involved in commercial tracking solutions for truckers for some years.
Its product in this marketplace is a consumer-level GPS-powered dog collar. With a free add-on app for a smartphone, it lets you track and find your wandering pet. The Tagg pet tracker goes for US$99.99 at Best Buy.
The Olloclip Lens
Another prominent app gadget is Olloclip, a smartphone camera add-on that sells for $69.99 at Best Buy.
"Olloclip is expanding the ecosystem for mobile photography and videography," Patrick O'Neill, CEO and founder of Olloclip, told TechNewsWorld.
The three-in-one clip-on lens provides easy-to-attach optical fish-eye, wide-angle and macro lenses for the iPhone. Optical lenses are thought to produce better images that digital variants.
"Olloclip literally created a new category of mobile photography tools," said O'Neill.
ANT Wireless
ANT Wireless, which is owned by GPS maker Garmin, has been producing sensor-oriented products for almost 10 years. It has its own wireless protocol.
ANT was initially created to enable the display of sensor data on non-rechargeable coin cell operated watches.
"This was no small feat, but out of it spawned an extremely battery-efficient, scalable and robust wireless protocol," Rod Morris, vice president of ANT Wireless, told TechNewsWorld.
ANT sensors include heart rate monitor chest straps; accelerometer-based, foot mounted running speed and distance monitors; bike computers and bike sensors for speed, distance, and power; and health and medical devices for monitoring blood pressure, weight and glucose levels.
How will ANT's now classic and well-respected protocol adapt to the shift toward the smartphone-as-display?
"In the last few years, the mobile phone has come to the forefront as a portal and alternate display for many use cases," noted Morris.
"The use of mobile phones as a primary display in most sport and fitness applications is still in question. However, there is a growing desire for the mobile phone to interact with a personal network of devices," he continued.
"To satisfy the growing demand, ANT Wireless has engaged with most of the connectivity chip providers who supply Bluetooth and WiFi chips for cellphones, and have enabled ANT to run concurrently on these same chips alongside Bluetooth and WiFi," Morris explained.
"ANT brings particular strengths to the table when multiple sensors, multiple displays and multiple applications are required to communicate together, seamlessly," he said. "ANT has been designed to succeed in these user scenarios where people and their devices require scalability and flexibility."