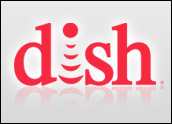 The rural broadband delivery business is rapidly changing. When Dish Network's super-cheap broadband-via-satellite service, dishNET, went live in October, it prompted a satellite Internet price-war.
dishNET download speeds reach 10 Mbps. Service startsat US$39.99 a month for 10 GB of data at 5 Mbps if you bundle it with Dish Network'stelevision service.
Satellite TV provider DirecTV has also joined the fray with newly priced satelliteInternet bundles.DirecTV claims speeds of up to 12 Mbps. Base-level, promotional pricing is similarto the Dish offering, although DirecTV's prices are fixed for 12 months only.
Other players include Exede by ViaSat and EchoStar'sHughesNet Gen4.
The New Birds
These broadband satellite thrusts are made possible by new high-capacitysatellites. The marketing is aimed squarely at rural America, where a reported 14.5 million were without broadband Internet, including services provided by cable or DSL, as ofAug. 2012, according to the Federal Communications Commission.
ViaSat's 140 Gbps throughput ViaSat-1, the first of the new Ka-band broadband-capablesatellites, was launched in Jan. 2012. ViaSat reckons its new satellite can provide 12Mbps service to up to about a million customers.
ViaSat sells a consumer-oriented service through its Exede brand, and provides capacityto dishNET and DirecTV for their broadband offerings.
Dish is one company keen to leverage the broadband functionality of the new satellites,partly in order to compete with cable Internet offerings through bundling.
"We have had a long-term relationship with Dish — first with the WildBlue service, andmore recently with service from our ViaSat-1 satellite," said Lisa Scalpone, ViaSat's vice president for sales, marketing and business development.
"When we launched service from ViaSat-1, Dish used Exede packages similar to ourother distribution channels," she told TechNewsWorld. "On Oct. 1, Dish began selling its own internet packages under its new dishNet brand. We are one of Dish's suppliers of satellite broadband for the dishNet service, mainly through ViaSat-1."
EchoStar's Hughes also launched a new high-throughput satellite this year: The100 Gbps plus EchoStar XVII, broadband-capable Ka-band satellite arose from FrenchGuiana in July 2012.
As with ViaSat-1, the EchoStar XVII satellite significantly expands satellite Internetcapacity. It supplies Internet to the HughesNet Gen4 satellite Internet service, as well as todishNET and DirecTV.
Per-Gbyte costs have been decreasing because Ka-band satellite technology has significantly more capacitythan the previous generation Ku-band, according to ViaSat. New satellites can have 10 times the capacity of older ones like WildBlue-1.
Future Applications
This newfound, high-throughput capacity means we may start to see wider use ofsatellites for Internet — probably in the air. JetBlue recently announced a deal withViaSat, which it said would provide faster, cheaper in-air Internet.
"Our mobile offerings will focus on newer uses for the Ka-band, such as the in-flightmarket, satellite newsgathering, and a new portable service under our Exede Enterpriseline of business," ViaSat's Scalpone told TechNewsWorld.
How likely is it that we'll see increased ground-based applications for cheap, remote consumer-oriented Internet — say in the RV market, where "full-timers" may have generated pent-up demand?
"The real issue in offering mobile is the antenna. Trees and mountains can block anantenna's view of the satellite," said Max Engel, founder of the North Star Consultancy.
"This is less of an issue with a fixed installation, becauseyou make it work once and you're done. If you need an extra-tall antenna or anything else,it can all be determined at the start," he told TechNewsWorld.
"With a mobile system, you never know what the ground environment will be like. Youcan get a self-pointing antenna, but it still won't help if the signal path is blocked," Engel said.
Wireless Competition
Verizon, Sprint and other ground-based networks continue their LTE high-speedrollouts — primarily in cities. Some networks, like Sprint, are also working on improvingtheir more widely spread, older 3G offerings.
"Our network buildout program, called 'Network Vision,' not onlybrings 4G LTE, but it also gives customers with 3G better wireless signal strength," Roni Singleton, Sprint's representative for financial and corporate communications, told TechNewsWorld.
Choosing a Service
Many rural areas can't get DSL, cable, or 4G and 3G, but how should a consumerchoose among offerings when there are options, as we see price points betweenground-based 3G Internet and satellite merge?
"Which one gives you the best price for the capacity you need? This balance is differentfor everyone," said Engel. "It depends on your needs — more uploads or downloads, time-critical, or canyou use un-metered late night capacity, etc. — and your ability to pay."
Both the dishNET and DirecTV satellite-driven offerings, as well as some ground-basedwireless offerings, have download limits — but Sprint's doesn't. Satellite services havediffering night-time limits compared with day, whereas tower-based networks like Sprintdon't.
"Satellite has more latency and isn't good for real-time games, but otherwise the methodof transmission is largely transparent," Engel said.
Latency is caused by the distance that the signal has to travel, which is considerably greater for satellites than for towers. Longer distances means more latency.
Still, "people care about cost and quality of service," noted Engel, "not the pipe the Internet connection comesthrough."