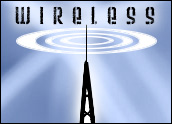 Texas Instruments and Nokia announced today that a new single-chip mobile phone solution will take cutting-edge chips to the volume market of simple mobile phones.
Delivering on a promise to provide a single processor with digital baseband, memory, logic, radio frequency, power management and analog functions, TI said its Digital RF Processor (DRP) technology would be incorporated in lower-cost, entry-level devices from Nokia.
IDC semiconductor research manager Allen Liebovitch told TechNewsWorld that TI's "strong technology" put it one step ahead of competitors — particularly Qualcomm — that are working on similar, single-chip solutions.
Committing to Condensing
TI and Nokia said the single-chip solution for mobile phones — announced in 2002 and first sampled last December — was developed with TI's 90 nanometer manufacturing process and would deliver smaller, more energy-efficient solutions for less expense.
They described a chip design that simplified radio frequency processing, thereby reducing onboard space, extending battery life and providing a cheaper mass-market phone.
Nokia said it would first roll out phones with the technology in entry-level, high-growth regions such as India and China.
TI senior vice president Gilles Delfassy said the technology was first used for Bluetooth connectivity and is now ready for GPRS mobile standard phones. TI said its roadmap for the technology includes more advanced functions including digital TV for phones, wireless LAN and GPS.
"With the industry's first, integrated single-chip solution, TI and Nokia are bringing more affordable, advanced mobile phones to consumers worldwide," Delfassy said in a statement.
Silicon Synergy
A true, single-chip solution that does not require additional silicon components or chipset technology has yet to emerge, according to IDC's Liebovitch, but the TI chip is the first integration of a digital baseband and transceiver on one processor. "It's never a single chip, but it does integrate two functions that have not previously been together on a single chip," he said.
Liebovitch was surprised that Nokia uncharacteristically revealed its supplier relationship, but he noted that TI and Nokia have had a longstanding and close relationship.
The analyst also pointed out the significance of mobile phone chips that are capable of keeping up with PC and digital frequencies and speeds. "You can now do digital processing in silicon at cell-phone frequencies," Liebovitch said. "That's what TI's really been using. [This allows] digital processing at digital frequencies."
Gartner analyst Hugues de la Vergne told TechNewsWorld that the single-chip solution expands opportunities in emerging markets, explaining that as the rate of growth in the mobile phone replacement market constricts, manufacturers will increasingly look to higher-volume emerging markets, which can be targeted with more effective, cost-efficient designs that draw on single-chip technology.
Low-Hanging Functionality
Alex Slawsby, analyst for IDC, said the single-chip solution was simply part of the never-ending quest to make cell phones and their components smaller, more efficient and easier to manufacture.
Although the technology is designed for existing, second-generation and simpler mobile phone functions, this is still the early stage of single-chip technology's evolution, Slawsby told TechNewsWorld.
"This solution is really designed for stuff that is old news," Slawsby said, referring to GPRS. "It's an area where it is possible to take the first steps."
Slawsby said more advanced solutions are on the way from other manufacturers, such as Qualcomm, and TI indicated the world's first GSM cellular phone call using its DRP technology was made last February to prove the technology's potential in more advanced solutions.