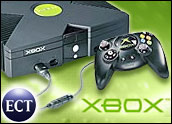 Microsoft appears to be cutting out middleman ATI with its announcement of a deal with Taiwan Semiconductor Manufacturing Company (TSMC), the world's largest contract chipmaker, to make processors for future Xbox gaming consoles and services.
The companies said the "breakthrough agreement" expands an ongoing relationship, but rather than work through ATI, which previously had subcontracted the silicon work for Microsoft to TSMC, Microsoft now will have direct, collaborative access to TSMC technology, the software giant said.
"TSMC has consistently demonstrated industry leadership in the development and deployment of highly advanced semiconductor process technologies for high-volume manufacturing," said Microsoft's Xbox general manager, Todd Holmdahl.
Michael Cai, an analyst with consumer technology research firm Parks Associates, said it makes sense for Microsoft to cut out ATI and, as a result, to reduce costs associated with producing its console, which is struggling against Sony's PlayStation and Nintendo's GameCube.
"Microsoft just cut the middleman," Cai told TechNewsWorld. "That's probably the essence of the deal. It makes sense. By [cutting] out ATI, they can get a lower price."
Processor Partnership
The two companies did not provide many details of the collaboration, indicating only that TSMC will provide semiconductor manufacturing services for Microsoft's future Xbox products, possibly including a next-generation Xbox that is scheduled to hit themarket late next year.
TSMC director of worldwide brand management Chuck Byers, however, downplayedthe deal as "a business announcement, not a technology announcement," andindicated the specifics of the agreement are yet to be worked out.
"We have not announced any deadlines on any output," Byers told TechNewsWorld. "This doesn't go to a technology announcement that says we'll provide x, y and z by a, b and c. This is just a straightforward business announcement."
TSMC is one of the largest semiconductor foundries in the world and also builds a variety of silicon cores that can be integrated with electronic design automation (EDA) tools to help designers take their products to market more quickly.
"Microsoft's future Xbox products and services will require leading-edge semiconductor technologies," said TSMC president Rick Tsai. "This agreement underscores the importance of a partnership between the two companies to identify the best technology platforms for Microsoft's future products."
Game-Style Silicon
Microsoft's deal with the Taiwanese chip manufacturer comes within a week of an announcement by IBM that it is opening development of its Power processors to ease customization of the silicon for applications such as consoles and other consumer electronics.
Gartner research vice president Martin Reynolds told TechNewsWorld that consoles as far back as the Nintendo 64 have relied on customization of chips.
IBM, which makes the processors that power both Sony's leading PlayStation consoles and Nintendo's GameCube, is aiming to broaden the markets for its Power chips, Reynolds said.
Stuck in the Middle
Parks Associates' Cai said Microsoft is looking to save wherever it can as it fights for a better position in the gaming console rankings. The analyst reported Xbox is currently losing to PlayStation2 by a ratio of five or six to one.
Microsoft, which unveiled a unified platform for console and PC game development last month and last week dropped the price of the Xbox by US$30, is in a difficult situation between the higher-priced $180 PlayStation 2 and the lower-priced GameCube, according to Cai.
"They are kind of stuck in the middle," Cai said. "On one side, the PlayStation is priced higher, so people who are not budget conscious go for PlayStation. On the other side, people who are budget conscious go for GameCube."
Cai said he is unsure if Microsoft's price drop on the now-$150 Xbox will translate into as much benefit as a $50 price cut did for GameCube last year. That reduction dropped the cost of the GameCube console to $99.