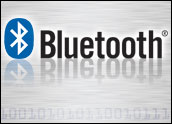 Backers ofBluetooth wireless technology this week announced their selection of the WiMedia Alliance ultra-wideband specification, which promises to increase the speed and capability of the close-in wireless solution.
The move will not only extend Bluetooth capabilities for current low-power uses such as in mice, keyboards and headsets, said the Bluetooth Special Interest Group (SIG), but also take the wireless technology to the next step: supporting high-speed synchronization and transfer of audio and even video.
The group's selection of the WiMedia UWB technology may be key to keeping Bluetooth an attractive wireless alternative, but real use of an ultra-wideband Bluetooth solution is likely a long way off.
Wideband Direction
The UWB technology is the best option for Bluetooth UWB compatibility, say Bluetooth SIG officials. The gruop's members include Intel, IBM, Microsoft, Motorola and Nokia.
The specification would allow backward compatibility with current Bluetooth devices and would support such future applications as synching and transferring data between PCs and mobile devices.
"Companies working with Bluetooth technology want to stay one step ahead of consumer demand and deliver a wireless technology that meets the global market needs for the personal area network — today and in the future," said Bluetooth SIG Chairman and Motorola Director of Standards Realization John Barr.
The organization next plans to define the solution and draft specification requirements, which is expected to take about a year. The target for availability of Bluetooth UWB chipsets is the second quarter of 2007.
Opening Bluetooth Horizons
Bluetooth needs the speed and bandwidth improvements of UWB to remain relevant, DataComm President Ira Brodsky told TechNewsWorld.
"If Bluetooth remains relatively low speed, then you have to wonder why you need it in addition to WiFi or 3G," he said, referring to 802.11 and mobile phone wireless technologies.
The higher speed opens Bluetooth to a number of uses that cannot be accomplished as effectively with other wireless technology, Brodsky added, such as mobile marketing by carriers, who could use Bluetooth UWB for information kiosks or point-of-sale solutions.
"It would be a great complement to that," he said.
Not Solved by Speed
Despite promises of the Bluetooth UWB technology being available next year, it may be as many as five to seven years away in reality, according to Gartner Vice President of Mobile Computing Ken Dulaney.
In addition, Bluetooth suffers from some interoperability issues that saddle users and supporters with long waits before things work, Dulaney told TechNewsWorld.
"The biggest challenge for Bluetooth is not speed — it's better usability," he said.