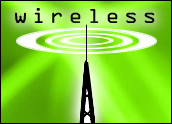 Businesspeople and consumers are becoming more reliant on handheld devices for the obvious conveniences they offer. "We are starting to see users do more with their handheld devices than simply check e-mail," noted Jack Gold, a principal with market research firm J. Gold Associates. "Increasingly, these products support mission-critical activities, such as exchanging sales information with ERP (enterprise resource planning) applications."
Mobile devices can indeed improve productivity, but technological challenges can create a number of problems. One of these is that the operating systems and data formats designed for the small devices do not always jive with those found on larger systems. Vendors such as Microsoft, Palm and Research In Motion have developed proprietary techniques that allow their handheld products to exchange data with other systems, but there is now growing sentiment in favor of a standard approach to data interchanges.
Need for Standard
"The need for a data synchronization standard is becoming clearer as users work with complex mobile media, such as video clips," stated David Via, an analyst at Ferris Research.
A few changes have made running these new applications on handhelds possible. For one, handhelds are quickly becoming more powerful. Traditionally, the screens found with handheld systems were small, user input options were limited, the amount of memory available was minuscule, and networking capabilities were rudimentary.
That has changed. Devices now come with 320 by 480 pixel (or larger) displays, 512 Mbytes of random access memory (which in some cases can be expanded to 1 Mbyte of RAM), touch screen input options, and integrated support for Bluetooth and WiFi network connectivity.
Moving Beyond a Narrow Niche
As the products have become more functional, customers have found additional uses for them. Initially, these devices were used for niche applications, such as trucking and warehouse management. Recently, though, they have been incorporated into mainstream applications, such as sales force automation.
"Companies are discovering that providing their executives with handheld systems can be more helpful than buying them laptops," Gold told TechNewsWorld. "About one quarter of executives now use handhelds, and our research expects that percentage to increase to more than half of all business executives in two to three years."
As more and more individuals store information on these devices, they need a quick and easy way to transfer that data to other systems. To date, exchanging information with handheld devices has not been easy for a variety of reasons. The most obvious problem stems from handheld devices' smaller screen size. Because of this, users find it difficult to collect and manipulate information as easily as they would like.
In addition, there have been a number of inconsistencies between the ways in which the large and small devices store information. Security and access control are much more fully developed on larger systems. Conflict resolution can be a problem on the small systems: When two applications work with one piece of data, it becomes unclear which can update it and which has to wait for the other to finish.
A similar issue hampers transaction boundary protection functions. This feature ensures that data changes are properly implemented: If a transaction completes some but not all of the necessary steps, the information updates are not entered. Data refreshes and automatic data realignments — which ensure that the way information is stored is as efficient as possible — are also not as well developed on small systems as they are on larger ones.
Limited Circumstances
To address these concerns, vendors have developed a variety of proprietary data interchange standards. Microsoft offers ActiveSync, Palm has HotSync and RIM developed Blackberry Connect. However, the problem with the proprietary data synchronization mechanisms is that they do not work with every application or device, according to Via. "Typically, the protocols work only with the vendor's systems but not with any other device," he said.
For that reason, suppliers have been working on a standard data interchange language, dubbed Synchronizations Messaging Language (SyncML). The Open Mobile Alliance, a group formed in the summer of 2002, has been charged with developing this standard. The ad hoc consortium has become the gathering place for development of all important mobile device standards.
The SyncML standard has been included in the organization's Enabler technologies, a series of three dozen standard interfaces, including areas such as mobile messaging and handheld user interfaces, which are designed to ease mobile application development for vendors.
Getting Attention
Because of the group's support, the standard has started to gain attention among vendors. Nokia developed the SyncML Platform, a platform that supports wireless delivery of personal information management (PIM) data (addresses, phone numbers, calendaring functions), synchronization services for custom data types, and hosted Web PIM services. Funambol, a developer of open source data synchronization software, designed Sync4j mobile application server, which supports information exchanges such as updating contact databases.
The first wave of SyncML development has focused on personal information, but vendors are also working to expand these capabilities so mobile devices support services like push e-mail delivery, for example, which automatically forwards such information as sales order fulfillment data or new orders to the appropriate users. As evidence of the growing importance of mobile data interchanges, vendors have been building products to help companies manage them. Computer Associates International has been working with Funambol to enhance its management tools so they support mobile data exchanges, for example.
While a great deal of progress has been made with SyncML, it still needs to clear more hurdles. "Long term, suppliers are expected to abandon their proprietary data synchronization options for SyncML, but it could take a couple of years before users will be able to make that transition," concluded Via.