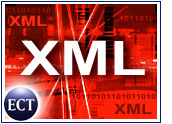 It may already be the de facto voice platform for the Internet, but this week the Voice XML 2.0 specification has moved closer to becoming an official World Wide Web Consortium (W3C) standard. The W3C, the body responsible for maintaining many of the core standards and protocols at the heart of the Internet, has published the new Voice XML 2.0 specification as a Proposed Recommendation.
Used today in many voice-enabled applications, including several popular customer-service programs, Voice XML 2.0 so far has proven to be a successful and interoperable basis for structured voice implementations. Its status as a W3C Proposed Recommendation represents the final review of the spec before it becomes a Web standard.
The W3C — which has been working since 1999 on its Speech Interface Framework to expand Web access to allow interaction via telephone key pads, spoken commands, prerecorded speech, synthetic speech and music — said the Voice XML standard will allow an unprecedented number of telephone and mobile phone users to access Web-based services. The group indicated the number of telephone lines and mobile phones worldwide already exceeds 1 billion units.
"The interesting thing about Voice XML 2.0 is that it's becoming a Proposed Recommendation, or standard, but it's already ubiquitous," said Motorola's Jonathan Engelsma, editor-in-chief of VoiceXML Review. "Every voice platform out there worth anything uses Voice XML," he told TechNewsWorld. "It's already having its impact."
Removing Speech Impediment
The Voice XML group within the W3C, one of the largest and most active contingents of the organization, said Voice XML 2.0 allows developers to create audio dialogs with synthesized speech, digitized audio, recognition of spoken words, touch-tone key input, telephony and mixed-initiative conversations.
"Voice XML 2.0 has the power to change the way phone-based information and customer services are developed," said W3C voice browser activity lead Dave Raggett. "No longer will we have to press 'one' for this or 'two' for that. Instead, we will be able to make selections and provide information by speech."
Raggett added that the Voice XML 2.0 specification also creates opportunities for people with visual impairments or those needing Web access while keeping hands and eyes free for other things, such as getting directions while driving.
Already Out There
Engelsma said companies are already replacing legacy interactive voice response (IVR) systems with Voice XML. The specification is currently the generally accepted way to offer voice-enabled applications via the Internet.
"It's already out there," he said. "It's a commercial success."
Engelsma added that hosting service providers and their customers are taking advantage of Voice XML's flexibility by putting voice applications on servers to run their call-process platforms with relative ease.
Motorola's Jim Ferrans, chair of the Voice XML Forum's technical committee, told TechNewsWorld that although the Voice XML 2.0 standard has become the basis of thousands of applications from an estimated 100 companies, its status as a Proposed Recommendation addresses patent issues and confirms the ability to implement it.
"For companies that were waiting, it gives them additional reassurance," Ferrans said, adding that the specification should advance to a full recommendation or standard in about four weeks.
Enabling Technology
Engelsma called Voice XML 2.0 an enabling technology, referring to its architecture and the ability to separate platform from application.
"You can do voice-enabled applications over the Web without expertise or a special machine," he said. "You can write an application to the spec and can then run it on a variety of platforms."
Ferrans indicated the W3C will continue work on Voice XML and related specifications, which include the addition of a combined voice and video standard and work on an emerging interaction framework that will become the basis for developing applications that can handle even more sophisticated markup, scripting and styling.