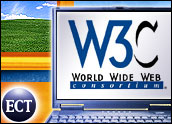 The World Wide Web Consortium (W3C) this week released guidelines for Web developers to make Internet browsing more mobile-friendly.
The powerful industry and standards group said the "important milestone," its Mobile Web Best Practices 1.0, would advance its objective of making mobile browsing as easy as desktop browsing by giving developers critical technological guidance.
There was some skepticism as to the usefulness of the Mobile Web Best Practices, but there was also praise for the consensus among W3C members — a broad range of competing wireless and other technology companies, includingEricsson (Nasdaq: ERICY), Nokia, NTT DoCoMo, Vodafone, Google and Yahoo.
"The greater consensus the industry achieves, the better off everybody will be," IDC Director of Mobility Research Shiv Bakhshi told TechNewsWorld. "The general idea, across the board, is you don't want fragmentation of the standards, fragmentation of the protocols and fragmentation of the market."
Mobile Instructions
The Mobile Web Best Practices 1.0 technical document condenses the experience and know-how of mobile Web players, including AOL, GoDaddy and Microsoft, to offer dos and don'ts to Web developers looking to support mobile browsing.
"Authors and other content producers can find instructions on how to create content that makes browsing convenient on mobile devices and avoids known pitfalls such as pop-ups and page-scrolling," said a statement from the W3C, which developed the practices with a working group of 30 different companies and organizations.
"Practical guidelines on how to create content once that can be delivered to [a] plethora of devices saves developers and organizations time and money," said Mobile Web Best Practices Working Group Chair Daniel Appelquist.
New Approach Needed
Although their simplicity may be a good thing, the W3C's recommendations are trivial — having to do with technical details that should have been ironed out long ago, Gartner Vice President of Mobile Computing Ken Dulaney told TechNewsWorld.
"I blame that squarely on the carriers because they don't know what they're doing," he said. "They failed to study what's failed and do something about it."
Dulaney said the W3C best practices also overlook the fact that a mobile browsing experience must be integrated with the immediacy and messaging capabilities that make a cell phone useful.
"Unfortunately, that design has not been part of the best practices, and that's why, in my mind, it's missing the mark," Dulaney opined. "I challenge the W3C to look at a very different paradigm."
Good for Users
IDC's Bakhshi, on the other hand, maintained that "the general, underlying principle is having consensus."
Given these are the early stages of mobile browsing's development, interoperability is key, and users will benefit from agreement on best practices, according to Bakhshi.
The closer you come to consensus within the industry community, the more beneficial the technology will be for the user, he concluded.