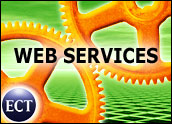 Interoperability of different Web services specifications came closer to fruition with this week's release of the Basic Profile 1.0 by the Web Services Interoperability (WS-I) organization.
Covering commonly used Web services specifications, including SOAP 1.1, WSDL 1.1, UDDI 2.0, XML 1.0 and XML Schema, the Basic Profile provides guidelines for how core Web services specs should be used together if they are to be interoperable.
WS-I chairman Tom Glover, who is also an IBM engineer, called the Basic Profile a common framework for implementing interoperable solutions and a common reference point for purchasing decisions.
Meta Group vice president Dan Sholler told TechNewsWorld that the guidelines might limit interoperability to just the SOAP Web services specification now, but this latest agreement represents a big step toward interoperability for all Web services.
"I think for most of the stuff people are talking about doing — like message-based exchanges — this is exactly what is needed," he told TechNewsWorld. "This will become the gold standard for interoperable Web services."
Integration Baseline
WS-I spokesperson and Oracle product manager Rob Cheng told TechNewsWorld that early implementations of Web services have suffered from lack of standards and interoperability.
Calling the Basic Profile 1.0 a "great first step," Cheng said that for specs such as SOAP and UDDI, the baseline standard integration guidelines curtail obscurity and clarify uses of Web services.
"A lot of vendors implemented Web services based on how they expected standards to be," he told TechNewsWorld. "This clears up a lot of ambiguities, and in areas of flexibility, it narrows down the variables and options for applications of Web services."
Correcting Error Messages
Cheng — who said the guidelines also clear up implementation issues surrounding use of various Web services specifications — added that the Basic Profile 1.0 guidelines will be particularly useful for handling error and fault messages by differing specs.
"It's clarifying what the message should be and how it is passed back and forth," he said.
He added that the "foundation standards" will give companies assurance that if they follow the guidelines, their specifications will work with other Web services.
Simplified Buying Decision
WS-I, an industry organization that includes IBM, Microsoft, Sun Microsystems and Oracle, touted the guidelines as a simplification of Web services implementations and said the Basic Profile 1.0 will make buying decisions easier by providing a common reference point and an answer to interoperability issues.
"A lot of customers want to simplify this," Cheng said. "They want to know you've already tested this."
He added that although testing tools for the standards integration are not yet available, developers can use the foundation provided by Basic Profile 1.0 to become familiar with testing procedures.
Proof of Process
Meta Group's Sholler said that in addition to promoting interoperability in Web services, the Basic Profile 1.0 availability demonstrates that the WS-I collaboration process can work.
Cheng, who said WS-I is a "standards integrator" rather than a standards body, agreed that the Basic Profile guidelines show cooperation among competitors.
"Basically, what we've shown in this organization is that many companies that are competitors can get over their competitive relationship and produce good work," Cheng said. "I think this sets a model for standards collaboration in the industry."
Tools To Come
The WS-I also plans this fall to release test tools and sample applications that support the Basic Profile 1.0. The tools will be available in both C# and Java implementations and are designed to inspect a Web service and validate that it meets interoperability requirements.
WS-I said that when the test tools are available, it will announce how Web services software and hardware vendors and service providers can claim conformance to the Basic Profile 1.0.
Cheng said a group within WS-I also is working on basic security standards for Web services that will cover issues related to digital encryption and authentication. Those standards-integration guidelines are expected by the end of 2003 or early 2004, he noted.