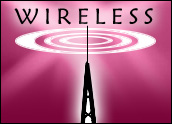 Nortel Networks and the Wi-Mesh Alliance this week announced their continuing effort to standardize so-called mesh, extended 802.11 wireless local area networks (WLAN) worldwide to promote interoperability, which now includes standardization with the Institute of Electrical and Electronics Engineers (IEEE).
The alliance — a group of companies aiming to speed a mesh WLAN standard for seamless communications among various wireless vendors — said the technology builds on current 802.11 or WiFi protocols to maximize backward compatibility and re-use of networks.
Analysts indicated the idea of standardization was critical to future wireless applications, but also added there are other steps. One such step may be necessary — the standardization of the next-generation WiFi known as WiMax — and may prolong the wait for the interoperability envisioned with mesh. Additionally, the Wi-Mesh Alliance faces competing solutions from Motorola and other providers.
"We don't even have a mobile standard for WiMax yet, so we are a ways off from anything," Ovum Vice President of Wireless Telecoms Roger Entner told TechNewsWorld. "You have to take the right steps in the right order, and a standard for WiMax should come first."
Weaving the Mesh
Although there are a number of different wireless mesh solutions that prolong the life and reach of today's WiFi infrastructure and equipment, the WiMesh Alliance highlighted a worldwide standard for the technology as critical to the success of wireless devices and companies.
"Wireless users expect secure seamless access anywhere, anytime, and the new standard proposed by the Alliance is designed to enable mesh WLANs to meet those expectations as wireless communications continue to evolve," read a statement from Nortel vice president of wireless solutions Mark Whitton. "Nortel has worked closely with the alliance to develop the new standard by contributing the best of our company's global experience and leadership in deploying mesh networks."
With membership including Nortel, Accton Technology Corporation, ComNets RWTH Aachen University, InterDigital Communications, NextHop Technologies, Thomson and others, the Alliance indicated that mesh was a cost-effective solution to better wireless access at more locations, supporting the WiFi networks that exist today while extending deployments within designated frequencies.
At the Start
Ovum's Entner referred to a variety of wireless mesh solutions available to extend WiFi technology, and argued that the companies and groups such as the WiMesh Alliance were correct in asserting the desire for seamless, wireless interoperability.
However, the analyst doubted whether consumers or corporations were ready for Wi-Mesh when WiMax, the next faster and wider wireless technology, was still unfamiliar to them.
"While what they're saying [about the desire for interoperability] is generally true, I don't think anybody knows about Wi-Mesh or WiMax," he said. "The issues are much more supply driven than mind-driven," he added, indicating both wireless technologies and standards are a long way from maturity and market acceptance.
Room for Both
Yankee Group analyst Roberta Wiggins, however, told TechNewsWorld there is probably room for both Wi-Mesh, which can deliver improvements with existing networks, and WiMax, which represents a big jump in performance, but also requires new technology and infrastructure.
"The two can co-exist," she said. "WiMax is more [improvement], but it still has to be demonstrated. It's expected, it could supersede mesh, but it's more expensive and [is set on a] longer time-frame, so there could be an opportunity for them to co-exist."
Wiggins — who said mesh technology had been successful in some smaller settings, but had yet to be proved in larger urban areas — added that the IEEE standardization is needed and will help give Wi-Mesh a "stamp of legitimacy."