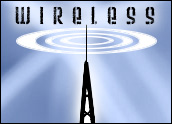 Chip giant Intel announced it was pumping up city-wide wireless efforts for 13 cities across the globe in a pilot project that will focus on development and deployment of the WiFi networks and applications intended to allow connectivity throughout municipalities.
Intel said Cleveland, Philadelphia, Taipei, Taiwan and Osaka, Japan were among the cities that would first benefit from the initiative, which includes work with Cisco, Dell, IBM and SAP. According to Intel, the idea is to boost government efficiency, economic growth and to "foster greater community satisfaction and bridge the digital divide" by creating software and other technology that takes advantage of a larger, cross-town wireless network.
Industry analysts saw the move as a shot across the bow of wireless carriers, who are facing competition from Intel and its ability to back the city WiFi efforts with significant resources, including hardware.
"I think that here, Intel is throwing down the gauntlet, or planning basically to roll over the incumbent wireless carriers," Ovum vice president of wireless telecoms Roger Entner told TechNewsWorld. "They're willing to foot a lot of the bill and I think they see this as the future going forward."
City Benefits
Intel, which did not put a pricetag on its support for the wireless communities initiative, said it will help local governments — with more locales around the world expected to participate — to take advantage of affordable broadband and higher efficiency in government and community services.
"We are working closely with these communities to help them take the next step and harness the benefits of wireless technology," said a statement from Intel sales and marketing vice president and director Anand Chandrasekher. "The benefits include lower cost of operations, enhanced public safety and security, and a foundation for growth and competitiveness."
The other "pilot communities" of the initiative are: Corpus Christi, Texas; Portland, Ore.; Mangaratiba, Brazil; Dusseldorf, Germany; Gyor, Hungary; Jerusalem, Israel; Seoul, South Korea; and Westminster, UK.
Intel also announced Muniwireless.com, an online site focused on municipal wireless broadband that details the return on investment local governments can realize from technology deployment, including a library with case studies that highlight how applications, such as automating meter readers and building inspectors, can help governments raise productivity, cut costs and improve services.
Combat With Carriers
Entner said Intel was "putting the foot on the accelerator and charging full ahead" with its wireless plans. While the analyst said Intel had successfully popularized WiFi, or 802.11 wireless technology, for consumers and enterprises, the company did so without nearly as much competition as it will get from wireless carriers on its digital communities and next-gen WiMax efforts.
"They're trying to attack the soft underbelly of wireless carriers," Entner said. "I don't know how soft that underbelly is. Now they're pitting themselves against one of the biggest industries in the country."
He added that the Intel digital community plan may leave rural areas left behind, but also indicated other technologies — such as broadband by power line — could add yet another industry into the wireless broadband game: electric companies.
"Like we need another big utility tied to that market," Entner said sarcastically.
Tech and Advice
During a press conference for the announced initiative, Intel's Chandrasekher said the company hopes to have as many as 100 cities worldwide and was contributing technology resources and consulting on the rollout of city-wide wireless systems.
He indicated companies looking beyond existing WiFi and mesh network solutions are focused on WiMax, which may also be used to reach more remote and rural areas.
An Intel spokesperson told TechNewsWorld the initiative is also aimed at providing a strategic adviser to cities that are looking to build wireless technology into their infrastructure, but don't know where to start.