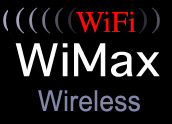 At long last, the mobile WiMAX specification, a wide-area wireless solution that extends bandwidth and connectivity, has been ratified by the Institute of Electrical and Electronics Engineers (IEEE), clearing the way for standard equipment that uses the technology.
However, industry observers indicated WiMAX technology will not be available in products for another two to three years, and the technology's place in the future of wireless data communications remains largely unclear.
There are also echoes of 3G, when so-called third generation wireless technologies and devices fell short of true third-generation wireless standards, as some vendors continued to push products into the market based on variations of the IEEE-ratified version of the mobile WiMAX specification, also known as 802.16e.
Waiting on WiMAX
Nevertheless, this week's IEEE ratification allows chipset makers to begin making or finalizing WiMAX products that comply with the accepted, current specification, Ovum vice president of wireless telecoms Roger Entner told TechNewsWorld.
"It's about time," he said, referring to a ratification that was still two months behind its "late" schedule.
Entner said the IEEE-ratified specification would allow standard equipment, but there was still some industry skepticism over incompatibility with 802.11d, a fixed version of WiMAX that has already been used in some solutions.
Pre-Standard Nightmare
Entner indicated that while there is some ability to play with pre-standard technology in the case of WiFi 802.11 wireless, WiMAX pre-standard technology was difficult at best.
"All the pre-standards are a nightmare," he said. "Because yes, they work for you and your own base station, but when there's a real standard it may or may not be compatible. To update then is a nightmare."
There were also criticisms of vendors who were claiming to have WiMAX technology under labels such as "pre-WiMAX," when in fact the technology is not yet in final form.
Not Next-Gen WiFi
As other industry analysts predicted WiMAX will face increasing competition from WiFi and 3G cellular wireless technologies, Entner stressed that WiMAX is not the next-generation of WiFi that is used widely in today's homes and businesses.
"WiMAX is a wide area solution," he said. "It's a different ballgame."
Indicating some doubt of mobile carrier Sprint's commitment to WiMAX, Entner agreed with WiMAX proponents that the technology will not be available in commercial devices until 2008 or 2009.
Set on Standard
Yankee Group senior analyst Lindsay Schroth — who called the IEEE ratification an important milestone that needed to happen, but took a long time — told TechNewsWorld vendors were developing technology to the specification already, but now their work could be done with more confidence.
Schroth said that did not mean, however, that WiMAX-certified products would be available in six months, adding that based on the process so far, it would be at least two years before widespread deployment and it would also take time to "work out the kinks."
Schroth indicated the market for WiMAX would consist mostly of cable, telecom, satellite and other operators with a demand for some wireless solution; smaller operators around the world and carriers looking for additional bandwidth; and municipalities looking for city-wide wireless solutions.