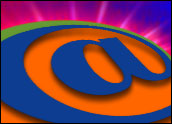 For all those Outlook users who have ever thought there has to be a better way to organize and search e-mail content, Xobni (pronounced zob-nee), a startup out of San Francisco, has launched its attempt at a solution.
A free add-on, Xobni — "in-box" spelled backwards — is designed to help users of Microsoft's Outlook e-mail program get a better handle on what's in their in-box. The technology offers quick searches, conversation threading and a social networking platform, in addition to other features Xobni hopes will "make e-mail better."
"The goal of Xobni is to help people manage the overwhelming amount of personal data they receive on a daily basis," Matt Brezina, cofounder of Xobni, told TechNewsWorld.
Order Out of E-Mail
The add-on displays as a sidebar in Outlook and analyzes e-mail the same way a user's brain naturally understands communication, breaking down contact data to show how users have have communicated, how they've interacted with each other and what files have been exchanged, Xobni said.
In doing so, Xobni exposes valuable data to its users and reveals the network of relationships e-mail software designed decades ago leaves scattered throughout a user's in-box, the company explained.
Similar to applications such as Google Desktop, Xobni's technology uses an index and search function to scour Outlook in-boxes. The difference, however, is that Xobni's supercharged filter pulls out essential bits of data from each missive — including phone numbers and addresses, in addition to names — and then organizes them.
The software gives users a sidebar chock-full of pertinent information for each search. For instance, a search for a contact will generate a list of any associated phone numbers displayed in the sidebar. If the contact has sent any attachments, the plug-in automatically shows all of them.
Default Configuration
It will identify the relationship between correspondents and provide information for other people in a contact's network, such as a manager, business, partner or assistant. The technology will also report detailed statistics showing how often a user communicates with a contact and when.
The current incarnation of Xobni will not allow users to choose which features they wish to include in the sidebar, but the default configuration has been geared to present what the company thinks "most users would want and expect," Brezina noted.
"There are some options to configure existing features or adjust their relative prominence in the user interface," he added, "but for the most part, our users are using the product in the default configuration."
E-Mail 2.0
The company plans to launch an add-on for Web-based e-mail services such as Google's Gmail, Yahoo Mail and Hotmail, but hasn't determined a release date yet.
"We don't have a specific time line for releasing a plug-in for Web-based e-mail; however, it is something that is very much on our road map. Outlook is the greatest source of information overload, but Web mail is growing as a larger source of our everyday communication, so we plan on attacking that arena next," Brezina said.
In addition to extending its reach to Web-based e-mail, Xobni has "big plans" to expand the features and functionality included in the technology, he added.
"We want to continue to refine our core offering of allowing people to organize and search their personal information in an intuitive manner. We plan to expand to include other sources of personal information — such as Web mail — as well as integrate data from social networks like Facebook and LinkedIn," Brezina continued.
"Additionally, we want to make it easy for outside developers to expand on our offering using our forthcoming [application programming interface]," he said.
Office Socialization
In taking a little bit of what Zimbra and Gmail do and adding a few social features, Xobni is following a rapidly emerging trend that has caught traditional e-mail providers off guard.
"You're starting to see more and more of that," explained Rachel Happe, an IDC analyst. "For example, Yahoo Mail has a LinkedIn button so that when you get an e-mail, you can see how you're connected to them or invite them to LinkedIn. And social networking functionality in general is becoming a lot more pervasive, and the e-mail providers haven't really kept up. So that's why you're getting these add-on products that bring e-mail clients more functionality."
Until 2007, social networking was widely regarded as teenager-oriented entertainment that had no business applicability. However, in the last year, enterprises have begun adopting social media "in hordes," Happe told TechNewsWorld.
"I think that's changed the perception of the value of social media — that it's not just a destination [and] that it's not just for social activities," she noted.
More than 25 percent of large enterprise employees said they contribute to blogs more than three times each week for business purposes, according to a 2007 IDC survey, which notes that more than half — 53 percent — are reading blogs on a regular basis.
"That's a huge shift, and indicative of how pervasive social media has become in the enterprise. That shift has only happened in the last 12 to 18 months," Happe pointed out.
While social networking thus far has been very destination-focused with sites such as MySpace, Facebook and customer chat rooms on the enterprise side — in the future, the technology will be everywhere," according to Happe.
"[Customer communities and MySpace] will continue to exist, but on the internal enterprise side, [social networking] will pervade everything we do and all of our communication channels. If it is designed well, it will be controllable from the end-user's perspective," she concluded.