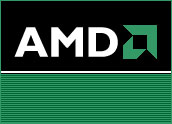 Touting a one-watt, "desktop-style" experience from its new Geode processor, AMD said the chip's support for Windows XP and XP Embedded would enable the next generation of x86-based HDTV, point-of-sale kiosks, tablet computers and new devices that compact desktop computing into smaller, low-power form factors.
Designed for low-energy, fanless applications such as Internet protocol (IP) set-top boxes and embedded devices, the latest Geode LX800, unveiled today, runs on just 0.9 watts of power and has been described by AMD as giving "the industry's highest performance per watt."
Gartner Research Vice President Martin Reynolds told TechNewsWorld the new Geode continues AMD's dedication to the x86 platform, which is maturing and moving down the technology ladder, but is nonetheless a fruitful market with many set-top boxes, terminals and other embedded devices popular among consumers.
"AMD definitely has a mission to support x86," Reynolds said.
x86 Marks the Spot
The chip was born out of AMD's acquisition of National Semiconductor's Geode unit in 2003, when there was some confusion about AMD's embedded strategy, which also included its Alchemy chip based on MIPS architecture.
AMD Vice President and Chief Technology Officer Fred Weber said Geode would enable more innovation on standard x86 architecture that benefits from the ability to run thousands of existing software applications which interoperate seamlessly with other x86-based products.
"This enhanced end-user experience will ultimately accelerate adoption of next-generation devices of every shape, size, weight and use," he said. "In homes, in offices, in cars, in supply chains, in storage networks, in data centers — essentially, everywhere."
Power Little, Price Loyal
Gartner's Reynolds, who indicated the Windows XP and XP Embedded support would open the Geode LX800 to developers, said the low-power chip benefits from its low cost of manufacturing.
"The nice thing about Geode is, you can build an extremely cheap embedded device with it," he said.
Reynolds indicated AMD is likely to continue its dedication to the x86 embedded market, where customers are not clamoring for lower prices as much.
"It's kind of a nice market," he said. "You don't have the price erosion of other x86 processors. Customers will keep paying for it."
Change and Choice
Although there was some question as to AMD's direction when it acquired the Geode technology — which was in contrast to the company's signaling of a focus on its core business — analysts agreed that after neglecting the market somewhat, the chipmaker has made x86 a part of that core.
IDC senior analyst Shane Rau told TechNewsWorld AMD has also acquired business units along with technologies in an effort to keep serving the same customers.
Rau also said the company has worked toward the ability to serve embedded device customers with a choice of MIPS-based or x86-based solutions.