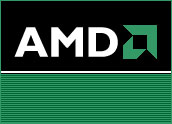 AMD announced this week that with the help of server market leaderHP, it would be demonstrating the industry's first x86 dual-core processor inan HP ProLiant DL585 server powered by four dual-core Opteron processors foran eight-way server.
A day after Intel announced a march to more efficient, 65-nanometer (nm)technology, AMD executive vice president Dirk Meyer said his company'snew dual-core processors — built with a 90 nm manufacturing process –marked a milestone that "changes the dynamics of the computing business."
"Once again, AMD is delivering a simplified approach to moreefficient processing power, with products that will deliver multicore 64-bitcomputing to our strong customer base," Meyer said in a statement.
AMD, which analysts agreed would benefit from a dual-core architecture offering, said it would be demonstrating the new dual-core Opterons with ProLiant servers at its Austin, Texas, facilities.
Power Without Pain
AMD also referred to its groundwork for dual-core, which the companycontends will allow efficient processing power without power or heatpenalties for enterprise customers.
"Dual-core technology provides an attractive path for increasingprocessor performance with little or no increase in power consumption orheat dissipation," said Insight64 principal analyst Nathan Brookwood ina statement.
AMD said its dual-core processors are a natural extension of AMD64technology with Direct Connect.
Mercury Research president Dean McCarron told TechNewsWorld that the newdual-core technology is a natural extension for servers as well. He added that the dual-core processors will be limited to servers and performancedesktop computers through next year. After that, the dual-coretechnology might begin making its way to mobile and value PC markets.
Plumbing Pre-Installed
"AMD laid the groundwork for its dual-core processors years ago when it gave its single core AMD64 processors the on-chip plumbing they would need to support a second core at a later date," Insight 64's Brookwood said.
McCarron said the AMD Opteron 64 design and its inclusion of dual-core requirements made the move to two processors an easier one.
"It has made the transition pretty straightforward for them," McCarron said.
AMD said its dual-core demonstration was the first to show processor capabilities being directly connected to two cores on the same silicon die along with memory controller, input-output and other processes. Thecompany said the overall effect would be improved system performance and efficiency.
Next Big Thing
McCarron said that with AMD and Intel both pushing dual-core processor strategies, the technology could eventually dominate chipmakers' product lines.
"Right now, it's really looking like dual-core will be the next major product line," McCarron said.
The analyst added that the dual-core technology also represents a departure from previous chip advances that were centered on clock speed.
"The expectation is [that] rather than seeing clock rates climbing out of sight, we'll see this kind of lateral move toward dual-core," he said.
Intel Alongside
AMD might have been first with an announcement and demonstration of dual-core, but chip giant and rival Intel is in the same position, according to McCarron.
"Intel is rumored to be on pretty much the same schedule," he said. "It's pretty clear the two companies are running a pretty close horse race."
McCarron said different dual-core approaches have AMD relying on multiple communication ports and other necessary technologies, while Intel has built a standard, single-core approach.
McCarron said that the latest announcement and ProLiant demonstrations show that HP's support for AMD appears to be continuing. He added that Intel's volume business did not fit AMD's approach of "extra hardware" in preparation for dual-core chips.
Proof, Power and Risk
Gartner research vice president Martin Reynolds, who agreed that Intel is also well along in its dual-core work and might be prompted to display its own dual-core Xeon at a trade show next week, called AMD's announcement "a clear capability demonstration" that "proves to the customer base that AMD'sroadmap is sound."
The analyst praised the Opteron's memory and multiprocessor interconnect bandwidth derived from hypertransport interconnect buses and low-latency memory interface.
"For users, AMD's announcement presages a significant jump in server power across the industry in 2005," Reynolds told TechNewsWorld. "However, dual-core processors carry significant software licensing risks. Gartner recommends that users attempt to negotiate software licenses counting a single-chip device as one processor, no matter how many cores itcarries."