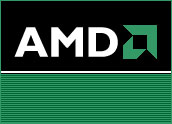 Less than 24 hours after Intel erased Advanced Micro Devices' status as the sole provider of 64-bit chips by announcing its own, AMD demonstrated a dual-core Athlon 64 processor, touting multiple core capability in its chips for servers, workstations and desktops and claiming it is the only company with an x86 architecture dual-core server.
The company said the dual-core technology — in which two processor cores handle different process flows and act as different processors — will enable advanced multimedia and multitasking capabilities. They will be introduced mid-year for servers and workstations and in the second half of 2005 for client devices.
A Multicore World
Now that both Intel and AMD produce 64-bit chips, analysts say, gamesmanship has shifted to dual-core.
AMD's new dual-core is "a pretty important step in the overall evolution of personal computing," Meta Group Vice President Steve Kleynhans told TechNewsWorld. "This is not a brand new idea, but it hasn't become mainstream yet. With Intel and AMD [both pushing it], this is going to take hold in the mainstream very quickly."
The improved thermal design and boost in performance from dual-core will enable both enterprise and consumer users to do more computing tasks simultaneously, AMD said.
For example, the chipmaker said its dual-core technology would enable users to burn CDs and DVDs while simultaneously unzipping compressed files and encoding high-resolution video — all with the latest security applications running in the background.
AMD also indicated its dual-core technology was designed to ease the movement from today's single-core processors to the latest multicore chips.
"Client AMD64 dual-core technology will provide customers and businesses a customer-centric approach with systems that deliver enhanced performance and a simple, non-disruptive upgrade path from single-core solutions," said a statement from Marty Seyer, AMD vice president and general manager of microprocessors.
Doubling Performance
Meta Group's Kleynhans said both AMD and Intel are responding to the increased computing needs of users, who — whether they are aware of it or not — are running more and more applications simultaneously, particularly security solutions such as antivirus, anti-spyware, firewalls and more.
"The amount of load these tasks are putting on machines is growing over time, not shrinking, and is often stealing from the application the user is looking at," he said. "Dual-core gives you a separate engine that can effectively run all that stuff. You're coming close to almost doubling the performance of your machine."
Kleynhans said to stay within the power constraints and other limits of today's computers, dual-core designs actually consist of lower-speed processors, but the performance will still increase because of the additional cores.
Software Side
Kleynhans said the advent of dual-core computing is also an effort to facilitate richer multimedia computer experiences — something software vendors are producing for a more demanding market.
"A lot of these rich applications are really the focus of software vendors for the next couple of years," he said.There are challenges for dual-core technology, Kleynhans said, including software licensing issues and the difficulty of creating more complex, multithreaded software to run on the new hardware.
"It's a lot more complex to write software that's multithreaded," he said. "It's also harder to check for errors. We could find ourselves with buggier software. Certainly software vendors have known this and been working on multithreaded applications for some time, but it is more complex."
Bigger Than 64-Bit
Martin Reynolds, a Gartner vice president, told TechNewsWorld that despite the emphasis of both AMD and Intel on 64-bit computing, dual-core processor technology is likely to have a much more immediate and important impact.
"It's probably going to be one of the biggest performance advances we've seen in a long time," Reynolds said. "It's not for everyone, but a lot of people will see good performance improvement from it. This is going to be much more important than 64-bit."
Reynolds added that while Intel may have had an advantage on dual-core processing with its HyperThreading technology, AMD's dual-core offerings will largely level the dual-core battleground. The analyst said AMD may have an advantage in terms of the memory bandwidth required for dual-core, but both chip vendors will have to confront the higher cost of producing dual-core chips.