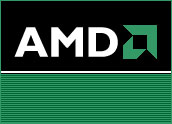 Advanced Micro Devices announced on Monday that it has slashed the prices of some of its products by more than half as the company continues to fight for market share against chief rival Intel.
Price cuts included AMD's dual-core Athlon 64 X2 5000+, chopped from US$696 last quarter to $301, and the Athlon 64 X2 4600+, cut from $558 to $240. AMD also reduced the prices of its mobile chips, including AMD Turion 64 chips, from $354 to $263. The firm also slightly lowered the cost of its Sempron chips for laptops.
"AMD's pricing strategy reflects the value and quality of our products," David Schwarzbach, desktop product manager for AMD, told TechNewsWorld. "AMD moves prices as required by the market to offer exceptional products. We do not have a regular price move schedule."
Price War
The latest price drop comes as Intel prepares to launch its Core 2 Duo processor this week. Schwarzbach suggested that Intel planned to release the chip at this particular time in response to recent competitive moves made by AMD. "We recognize that the competition's hype around their upcoming products is a reaction to our success and momentum," he said.
However, in the short term, slashing prices isn't necessarily beneficial for either company, stated Jim McGregor, principal analyst at In-Stat. Both companies are coming out with competitive products and don't really need to drop the prices. Once a company begins doing so, customers start to expect it, he told TechNewsWorld.
It is unlikely the PC and server OEMs will provide more designs simply because they received a lower price, nor does it mean they will pass those savings on to consumers, he said. Eventually, both companies will need to have lower prices when they delve into ultra mobile PCs, smartphones and other convergence devicess.
Intel is looking not only to stop losing share, but to change the tide quickly, McGregor said, and this strategy is not likely to provide the immediate effect the company desires.
Future Focus
"Intel needs to continue to execute," McGregor said. "One of their biggest problems has been product schedules, matching manufacturing capacity to demand and really making sure they execute. They need to focus on operational excellence."
AMD, meanwhile, is doing very well in market share — creeping toward 25 percent overall; has effective architecture; and is gaining a better profit margin, McGregor said. "They've got room to play and future growth potential."
AMD has to execute on its core roadmap and complete its mobile architecture, which is Intel's highest growth segment. That completion is at least a year away, and even when it comes, AMD will have to play catch up to Intel, McGregor said. The mobile business "is Intel's shining star right now," he said.
AMD has effective architecture but it's not low-powered, which is a key issue for mobile platforms, he explained. "Power's becoming a critical issue. It's been a concern for a long time — now it's center stage," McGregor said. "The performance race is over. Now it's efficiency."