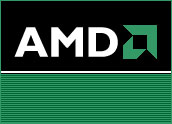 AMD made real its virtualization technology as the chip maker unveiled its "Pacifica" specification, a computer processor design aimed at enhancing virtualization with 64-bit servers and other clients, including desktops and notebooks.
Releasing the specification at the LinuxWorld Summit in New York this week, AMD said its virtualization technology would take the concept — whereby individual machines are partitioned for better utilization and management — beyond software to the hardware level to improve reliability, resilience and security in platforms, all at a lower cost of ownership.
Facing competition from Intel's similar Virtualization Technology (VT) efforts, AMD indicated Pacifica would be available in client and server processors in the first half of next year. The company also touted partnerships with virtualization software makers including Microsoft, VMware and XenSource.
Inclusive Approach
Analysts indicated users, particularly enterprise IT shops, are likely to benefit from better reliability and manageability, but they also indicated issues of licensing and maturity of the technology and accompanying software remain.
"Pacifica and VT will make tools like VMware work a lot better," Gartner Vice President Steve Kleynhans told TechNewsWorld. "This is also helping to spread (virtualization) out beyond just servers to the client level."
AMD touted its work with other software vendors and indicated its virtualization technology — highlighted by Direct Connect Architecture that represents a new model and feature set for processor and memory controller — would accelerate industry adoption of virtualization technologies, according to a statement from AMD Vice President and General Manager Marty Seyer.
"By taking an inclusive approach and working directly with both customers and hardware and software partners to develop Pacifica, AMD is leading the rising tide of industry support for virtualization," he said.
AMD said Pacifica was designed to "enhance and extend" traditional software-only based virtualization and help reduce complexity and increase security while maintaining backward compatibility with existing virtualization solutions.
New Class of Innovation
Gartner research analyst Martin Reynolds said hardware virtualization in the x86 platform "opens the way for a new class of innovation," by making the platform more flexible, more manageable and better secured.
"Both home and business users will benefit from the technology, which will rapidly proliferate across the entire x86 market," Reynolds said. "It will transform the way that we use our PCs, more so than any other technology this decade."
However, there are still hurdles, particularly software licensing issues that go along with virtualization, Reynolds told TechNewsWorld.
First Virtual Cut
Kleynhans agreed that the software licensing for virtualization solutions presents a big problem that will be difficult to solve.
Kleynhans, who praised virtualization technology for giving IT groups the ability to partition even more effectively, also indicated the software for Pacifica and Intel's VT, including Xen and VMware, will have to be updated, along with operating systems themselves.
"This is the first cut and a lot of people have to get on board and agree to where this is going," Kleynhans said. "It's still going to take smart people and some tweaking to get certain applications to work."