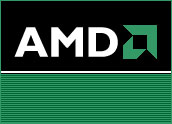 AMD-Fujitsu silicon subsidiary Spansion has announced backing of an emerging Flash memory standard with a new family of processors intended for the growing market of devices — from PC hard drives to onboard navigation systems for cars — that rely on the embedded Flash memory technology.
Spansion said its new FL Flash chips, which use the serial peripheral interface (SPI), will reduce cost and simplify design of flash-enabled devices such as PC peripherals, DSL and cable modems, DVD and CD players and recorders, LCDs, digital televisions and more.
Industry observers said Spansion was a good candidate to support theemerging SPI serial communication standard, and this week's announcement wasviewed as a launching point for the flash technology.
"Spansion's entry into the SPI market provides the critical mass neededto make the interface attractive to system designers who are eager forcost-reduced, low-density, flash-based applications," said a statement fromWeb-Feet Research CEO Alan Niebel. His firm expects the flash memorymarket to grow from US$500 million in 2005 to more than $1 billion by 2007
Smaller and Cheaper
Spansion said its FL Flash memory products — which feature NOR flashprocessing between 1 and 16 megabits and are based on the company's MirrorBittechnology — will drop costs for developers creating the latest low-costand ever smaller consumer and automotive electronics.The SPI-based flash will deliver faster boot times and smaller footprintsthan traditional NOR flash devices, according to Spansion.Spansion also announced a partnership with Israeli company SaifunSemiconductors to develop the flash processors and further establish theMirrorBit technology, a move which was described by some industry insidersas aimed at boosting capacity for the chips.
Not Just a Flash
Spansion said its strategy was to answer the demand for cheaper, smallerembedded flash solutions and expected to gain market traction with the newprocessor family. The company also indicated that flash technology,particularly in embedded form, is moving beyond just memory.
"The Spansion FL family and SPI interface are proof that future flashmemory innovations will require flash vendors to expand their focus beyondthe memory itself to the customer's entire system," said Spansion Embeddedsenior vice president and general manager Sylvia Summers in a statement.
"SPI affects more than just the flash memory. It enables simplercontrollers, ASICs and circuit boards, which combined can lower system costsfaster than a memory-only solution."
Commodity Conundrum
Meta Group research vice president Steve Kleynhans told TechNewsWorld thatalthough flash is poised to continue growing and reaching a wider range ofcomputer and consumer electronics, the technology is also beingcommoditized, making margins for vendors difficult.
"A greater number of devices are using greater amounts of flash, but atthe same time, flash is becoming a commodity," Kleynhans said.
The analyst said unless companies are able to significantly change andadvance flash technology, it remains a challenge to make money with it.
obackup"Vendors are looking for the formula to expand flash into the largerusage models," Kleynhans said. While flash may eventually replace spinning media such as hard drives,such a change would take a long time, he added.