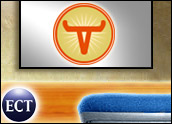 Microsoft is rounding up some attention for its next-generation operating system known as Longhorn, with Microsoft veteran and platform vice president Jim Allchin touting security and simplicity improvements and signaling another beta release of the next Windows, set for a conference later this month.
Allchin, described by some industry observers as a perfectionist, has been highlighting Longhorn's improved protection of user security and privacy, as well as enhanced search capabilities that deliver Web search-like results at the file and PC-level.
While some third-party companies and developers have had access to Longhorn beta versions since last year, the latest test version of Longhorn will be distributed to attendees of the Windows Hardware Engineering Conference (WinHec), set for April 25-27 in Seattle. Despite earlier projections of Longhorn's arrival this year, Microsoft has more recently indicated Longhorn will come by the end of next year.
A Higher Bar
Analysts said Microsoft may be able to win users over with new Longhorn draws — such as new graphical user interface (GUI), enhanced management capabilities, and high-resolution display capabilities — but that the company also faces significant challenges.
"The bar is higher for Microsoft because it's Microsoft," Yankee Group senior analyst Laura DiDio told TechNewsWorld, adding that one important feature that Microsoft has already indicated will ship after Longhorn is the accompanying file storage system known as WinFS. "That's something customers want now."
Leaping Hurdles
Analysts disagreed somewhat on Microsoft's biggest challenge for the company's market introduction of Longhorn, which has already been pushed off as Microsoft was forced to trim some of its planned enhancements.
DiDio said the most significant hurdle will be convincing users to move from Windows XP or even older versions of Microsoft's own products, which typically last between four and five years as server and desktop deployments before any upgrade, according to Yankee Group survey respondents.
"Microsoft's biggest challenge is competing with older versions of its own software," DiDio said. "They're trying to do it with a much more robust feature set that's also economical."
Gartner research vice president Martin Reynolds disagreed. He told TechNewsWorld that the PC industry needs an operating system upgrade and Longhorn will easily find its way onto computers since the software giant is the de facto platform for vendors.
Development Deadline
Reynolds said Microsoft's biggest foe might be time, indicating that while Windows XP and the recent Service Pack 2 update have been sufficient, Longhorn is long overdue in some respects.
"What they don't need is to let the Longhorn dates slip anymore," he said. "They need to hit their dates."
DiDio, who indicated that Longhorn's scheduled release would put it in the right time window of upgrade for many enterprises, added that Microsoft customers appear to be content with the improvements being highlighted for Longhorn.
"In this case, I think the timing of Longhorn will be important to its success," she said.
New Features, Unknowns
However, DiDio disagreed with Microsoft's decision to ship Longhorn before the WinFS file storage system is available to customers. Still, she highlighted a new GUI, more granular management capabilities built in, tighter security, and integration with .Net as among Longhorn's appealing improvements.
Reynolds said the most interesting advancements in Longhorn were high-resolution display capability and a secure boot-up process that prevents intrusion. While he said Microsoft has been too quiet about the virtualization capabilities of Longhorn — where multiple machines and applications can be carved up and managed centrally — Reynolds indicated the expectations for the software giant are high.
"It's a major revision to their operating system and we should see a lot of the new, modern thinking that Microsoft has had the last few years," he said.