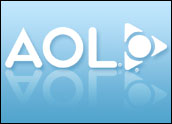 AOL continued its string of acquisitions this week with its purchase of video game publisher GameDaily. The move prompted speculation on AOL's larger strategy, as well as confusion over how the technology and content pieces will fit together for the venerable Internet company.
The GameDaily deal, financial details of which were not disclosed, comes on the heels of three other recent acquisitions. On Monday, AOL announced the purchase of both instant messaging (IM) outfit Userplane, and advertising and streaming media specialist Lightningcast. Earlier in the year, it acquired Truveo, a search engine for video.
There is still some uncertainty regarding AOL's overall direction, but the acquisitions show that AOL still has some muscle and competitive drive, JupiterResearch Senior Analyst David Card told TechNewsWorld.
"One of the things it shows, I think, is there's still life in the old dog," Card said. "I'm not one to say AOL's totally dead. They're not."
Fun and Games
Once the world's biggest Internet service provider, AOL has been hampered by larger acquisitions and mergers in the past, most notably its takeover of Netscape and the Time-Warner mega merger.
AOL's latest steps seem to be more tempered, as the company acquires technology and content players that are "small and digestible," according to Card.
With its GameDaily buy from Gigex, AOL gains a games industry publisher with a Web site and newsletter that have loyal followings.
AOL said GameDaily will become its flagship video games brand, absorbing the AOL Games network, which provides online and downloadable games for AOL users.
Still a Player
While it is sometimes portrayed as an Internet has-been, AOL still ranks among the top two Internet properties in terms of traffic, and among the top five in terms of advertising revenue, Card said.
"It's not like they're not a player," he noted. "They're trying to re-invent themselves as Yahoo. They're building that out by bits and pieces."
AOL's acquisitions show an investment in platform, services and content, and the company still has strength in its number of users, where it leads the IM market, Card added.
"I think they absolutely have assets they can exploit," he continued. "They have people at the company who know how to create good Internet content."
Confusing Connection
However, not everyone was connecting the dots of AOL's strategy, which took a somewhat confusing turn with the GameDaily acquisition, Basex CEO and Chief Analyst Jonathan Spira told TechNewsWorld.
"Frankly, I'm a bit puzzled," he said. "It's their fourth acquisition this year, so I'm trying to imagine what they'll cook up here. I don't know."
AOL is likely targeting popular sites such as MySpace and YouTube, which currently enjoy the market mindshare that AOL had in its heyday, Spira declared.
"That just shows that they're putting something together," Spira said of the GameDaily buy. "Right now, it's a collection of interesting pieces. The next couple of acquisitions will show whether they have a good strategy, or just a string of acquisitions that are similar to Netscape."
You've Got Competition
AOL — known for its e-mail announcement, "You've got mail," and for its endless supply of promotional CDs — is indeed losing subscribers at a significant rate, but the company seems to be taking the right approach to a changing market, Card said.
"The strategy they're trying to pull off makes sense," he commented. "But it's all about execution. They've been doing this for three or four years. They've got a shot, but they've got to move fast and execute the strategy."