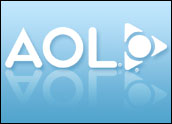 AOL on Wednesday launched the latest version of its instant messaging (IM) service, AIM 6.0, which boasts offline messenging, an improved user interface, and enhanced support for blogging and other social networking activities.
AIM 6.0's community-building orientation should be a plus as AOL shifts from a strictly a dial-up service model to an advertising-supported model, said Matt Booth, vice president and program director, interactive local media at Kelsey Group. Thus far, AOL appears to be succeeding, he added, as its ad revenues increased significantly this quarter.
IM User Trends
Version 6.0's features cater to current user trends in instant messaging. Among the under-35 crowd, chat is growing as a preferred form ofcommunication online.
AIM 6.0 includes welcome additions to its social networking features. Possibly the most significant addition in the latest release is its support for RSS (really simple syndication), according to Booth.
In some ways, its social networking functionality surpasses that of IM rivals Microsoft and Yahoo.
The AIM Buddy Updates feature, for example, lets users inform their contacts that they have updated their pages on YouTube, Digg, Flickr, Xanga and similar social networking sites.
Social Networking Tools
AIM 6.0 also integrates with AOL's social networking service, AIM Pages, launched in beta in May 2006. AIM 6.0 users will automatically receive their own AIM Page, along with a number of new tools to manage and edit the page.
Users can download more advanced features from AOL's developer Web site. In March, AOL released the beta version of new AIM APIs (application programming interfaces) that integrate AOL's IM capabilities directly into Web sites and online communities.
According to AOL, more than 50,000 developers have registered for the Open AIM program.
Other features include the following:
Offline Messaging — Messages sent to buddies who are not connected will appear when they next log onto the service.
Conversation Logging — Users can save IM conversations locally.
Enhanced IM Window — Provides click-and-launch access to video instant messaging, audio chat and picture-sharing features.
Mobile Dashboard — Forwards instant messages to a user's cell phone.
Buddy Lists — Now hold up to 1,000 names.