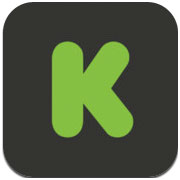 Reading Rainbow's Kickstarter campaign hit a significant milestone last week: It not only raised the US$1 million it originally sought to create a Web version of the popular children's television show within the first 24 hours of the campaign, but also wrapped the 35-day effort with an additional $4.4 million for a grand total of $5,408,916 in donations.
The project, organized by actor LeVar Burton, host of the original series, set a new fundraising record on Kickstarter, thanks to the 105,857 backers it drew, besting the number that supported development of the Veronica Mars TV show.
Reading Rainbow was a PBS show for children that ran between 1983 and 2006. The Kickstarter proceeds will be used to enhance the show's mobile app, which launched in 2012 with new weekly content including materials for teachers.
Not Much Money in Educational Television
Nonprofit educational television is not exactly a money magnet in the best of times, and it seems that PBS operates in a chronic state of underfunding. How, then, did Reading Rainbow not only get the money it needed but far exceed its goal? Indeed, how was it able to become the most-supported project in Kickstarter history?
Burton, according to the website, attributes it to a mix of affection from the young adults who grew up with the program a few decades ago to society's realization that more needs to be done to improve childhood literacy.
Certainly, nostalgia had much to do with it, said Dan Farkas, an instructor of strategic communication at Ohio University.
"Reading Rainbow wasn't about a financial transaction or donation," he told TechNewsWorld. "It was about taking us back in time when things seemed simpler, and being able to show that to a future generation."
The takeaway for other companies seeking funds on Kickstarter is this: "Successful campaigns work best when they're about more than the campaign itself," Farkas said. And the very best ones "are about improving the world, one local victory at a time."
The Value of Small Backers
The widespread appeal of the project also had much to do with its success, given the huge number of people who participated at the $5 contribution level, noted Nikki Braziel, cofounder and COO of Octa. "Nearly 20,000 people, or one-fifth of the campaign's total backers, pledged $5."
That alone was enough to drive Reading Rainbow to the top of Kickstarter's Popular pages and secure visibility and media coverage.
Another 55,000 people, or half of the campaign's total backers, pledged between $10 and $50, Braziel said — and they didn't pledge $50 for the coffee mug. "They pledged to be part of something. Reading Rainbow just rewrote the book on viral crowdfunding success."
How to Succeed on Kickstarter
This is a subject of acute interest to Braziel, a two-time project creator on the site, who has been tracking the dramatic changes in how Kickstarter projects gain traction.
"It's more important than ever to drive your own visibility on Kickstarter," she told TechNewsWorld. "The sheer volume of projects is growing exponentially, so creators can lean less and less on Kickstarter's Discover pages to do the work for them."
There has been a dropoff in Kickstarter's internal referral traffic of 75 percent between Octa's two tablet accessory campaigns, which were spaced only 15 months apart, Braziel noted.
"The dilution of the Kickstarter platform affects every touchpoint. Where projects used to be featured on the Recently Launched page or the Ending Soon page for a few days, a campaign might now only show up for one day, or for a few hours, because of higher numbers of live projects," she said.
"The number of backers it takes to reach the Popular page is an increasing threshold," added Braziel. "I think we'll see more blockbuster campaigns replicate the Reading Rainbow model, combining celebrities, low-cost rewards, and a cause to create a campaign that becomes more than a project. It becomes a movement."