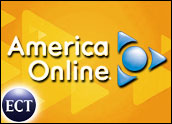 AOL is opening up its proprietary instant messaging platform, AIM, to outside developers to build plug-ins and custom communications, the company announced.
It has made available anAIM Software Development Kit (SDK) to build new tools for real time text, voice and video communications applications.
AOL is also building its own custom communications client on the AIM SDK, AIM Pro, with WebEx Communications. First announced February 21, AIM Pro will be an on-demand instant messaging service designed for businesses featuring WebEx's real-time collaboration, desktop sharing and voice and video conferencing capabilities.
Perfect Timing
It is a different AOL, Joe Wilcox, senior analyst, Jupiter Research, told TechNewsWorld. "They have had a closed network approach for a long time." It was inevitable, though, that the Dulles, Va.-based company would evolve in this direction.
"A number of developments are happening on the Internet that AOL couldn't ignore," Wilcox said. For starters, more than half of the households in the United States have broadband, which opens many more opportunities to tech providers.
"There is explosive interest in video and VoIP (Voice over Internet Protocol)," he continued. "Also, consumers are networking more on the Internet, through dating sites and other communities. One technology that can easily span across social networking services is messaging."
If developers build related tools around AOL's messaging platform, that would increase the number of people using its network — a fact that AOL has clearly recognized and values more highly than the possibility it might be competing with some of the products that are developed as a result of this move, Wilcox explained.
From Plug-Ins to Video Services
Plug-ins and Web presence applications are likely to be the first products rolled out under the new initiative. "There is a lot of developer and consumer interest around these applications," Wilcox noted.
Thus, developers are probably going to concentrate on applications that use the AIM network for their own software — developing messaging clients as well as video and VoIP applications that could compete with AOL.
Full Circle
AOL has been long maligned by computer users for its refusal to open its AIM network to other providers, such as Yahoo and MSN. Ironically, MSN now appears to be retreating from open communications.
"If you go back five years, right about now Microsoft was talking about messaging as a platform to be made available to third parties," Wilcox recalled.
"Fast forward to now — you don't hear Microsoft talking about messaging as an open platform," he observed, "now that it is building out messaging as a cornerstone of its Live series."