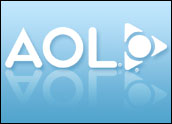 AOL is embracing third-party developers who would like to extend its AIM Phoneline service or build new products on the platform.
The Dulles, Va.-based ISP plans to introduce new APIs (application programming interfaces) to facilitate the creation of higher-end offerings for the Voice over IP (VoIP) service of its AIM instant messaging product.
In conjunction with therollout of the new APIs, AOL is introducing its OpenAIM Phoneline initiative, an outreach program for developers.
The APIs should be available this quarter. In themeantime, AOL will be exhibiting value-add devices andapplications built with the new APIs to giveconsumers, businesses and developersinterested in the new product a taste of its potential.
AOL's move also represents a shift in its VoIPstrategy. The company has abandoned its residentialoffering, TotalTalk, in order to target small andmedium-sized companies, as well as consumers interestedin higher-end VoIP services.
"What AOL is doing is what you would call a 'voice 2.0'story," Jon Arnold, principal with J Arnold &Associates, told TechNewsWorld. Its earlier stab atVoIP, he said, was the 1.0 version. "AOL sees thewriting on the wall as to how voice is evolving as anIP application," he said.
The Vonage Model
In short, AOL recognizes that it can't compete with theVonages of the world, Arnold said, nor does it want to. "Apure-play residential VoIP offering is a tough roadfor a lot of companies." Vonage is growing, he noted,but it is not making significant money — something AOLdesperately wants to do right now.
Instead, AOL has recognized that greater value can bederived from encouraging mash-ups by developers,offering new applications to consumers and businesses,and, in general, leveraging the power of IP. Toaccomplish that, it has turned to the Skype model.
The Skype Model
"AOL has recognized that if it develops a supportiveecosystem for the application, it will be that muchfurther ahead," Arnold pointed out. "It has alreadyidentified a number of partners."
In many ways, AOL is well suited to go down this path,he added. Unlike other VoIP providers, AOL's heritageis pure Internet.
"They understand the business betterthan a telco or a cable company would," said Arnold. "In actuality,this is not a radical shift for them."
He pointed to an advanced call managementapplication developed by Iotum that will be featuredat VON as an example of what a VoIP mash-up might looklike.
"It goes far beyond simply routing calls whenyou don't want to answer the phone," Arnold said. "It can determine,for instance, that while you might want a particularcall in general, you don't want to receive it at justthat time. It's a higher level of call management."