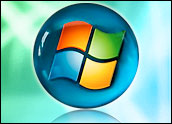 In the first month of its availability, Microsoft Vista sold more than 20 million licenses — more than double the number of first-month sales of Windows XP. In January 2002, the company announced sales of Windows XP licenses had exceeded 17 million after two months on the market.
The 20 million figure includes licenses sold to PC manufacturers, upgrade and complete Vista packages sold to retailers, and upgrades ordered through the Windows Vista Express Upgrade program from Jan. 30 to Feb. 28.
As soon as Microsoft announced its numbers, a debate began as to whether hitting the 20 million mark was good, bad or meaningless.
Microsoft, not surprisingly, said not only that it was good, but also that the early numbers are setting the pace for Vista to become the fastest-adopted version of Windows ever.
"We are encouraged to see such a positive consumer response to Windows Vista right out of the gate," said Bill Veghte, corporate vice president of the Windows Business Group at Microsoft.
Seven Year Window
However, placed in its proper context, the 20 million number is not that extraordinary, J.P. Gownder, principal analyst at Forrester, told TechNewsWorld. For starters, he noted, it refers to global sales.
"If Microsoft had broken figures out into North American or European sales, that would be one thing," he remarked, "but these numbers include China's sales."
Also, comparing these sales with Window XP's early sales is an apples-to-oranges exercise, he argued. "All it reflects is the fact that six years later, there are a lot more PCs sold on a global scale."
That said, it is clear that Vista is not doing poorly, he allowed. "It just isn't doing as phenomenally as these numbers would suggest it is."
Extenuating Circumstances
Still, there are some extenuating circumstances that lend support to the claim that 20 million licenses sold is, in fact, a significant number.
"It is impressive, even given the huge number of PCs out there," JupiterResearch Vice President and Research Director Michael Gartenberg told TechNewsWorld.
"It is important to note that these sales happened at a time when the season is at one of the slowest points of the year," he pointed out. "That was a huge challenge for Microsoft, and the fact that it was able to get 20 million licenses out there is significant."
Another challenge for Microsoft is that desktop and server operating system life cycles are becoming increasingly protracted, observed Laura DiDio, a senior analyst with Yankee Group.
"Yankee Group data shows that three out of the five businesses are holding on to these investments for four to five, and even six years," she told TechNewsWorld.
Winning 20 million licenses in this environment, she said, augurs well for Microsoft.
"Will we ever see a similar blowout [to] Windows 95, when people lined up at midnight to buy a copy?" she asked. "It is doubtful. But that is the nature of the software industry now."
Given all of these factors, DiDio concluded, Microsoft is handling the Vista release well.
Leveraging Partner Networks
The question now, said JupiterResearch's Gartenberg, comes down to this: How will Microsoft leverage its initial momentum? "Obviously, it must get the word out about new PCs that are installed with Vista." That means leveraging marketing and other partner-related activities.
One focus, according to Microsoft's Veghte, has been raising awareness of the user adoption and transition tools in the OS.
One is Windows Upgrade Advisor, a downloadable tool that helps consumers determine whether their Windows XP-based PCs can be upgraded to Windows Vista, and also helps them choose which edition of Windows Vista is best suited for their PC. The tool scans the computer and creates a report recommending ways to resolve system, device and program-compatibility issues.
Microsoft's marketing initiatives appear to be working — at least in some quarters.
"We are pleased with the customer acceptance of our Windows Vista offerings, including our innovative new TouchSmart PC," said Mark Sanchez, vice president and general manager of consumer PCs at HP.