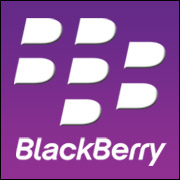 BlackBerry is looking to spin off its BlackBerry Messenger service into a separate business to compete with other instant messaging apps.
The company announced in May that it would make BBM, once available only on BlackBerry devices, available to devices running on iOS and Android.
BlackBerry announced two weeks ago that it had hired a special committee to look into ways of revitalizing the reeling company.
[Source:The Wall Street Journal via PC Magazine]
New York Times Hacked; Syrian Electronic Army Apparently to Blame
The New York Times was knocked out for hours on Tuesday afternoon because of what Marc Frons, its chief information officer, called "a malicious external attack" on the company's domain name registrar.
The attack was executed by the Syrian Electronic Army, Frons said — "or someone trying very hard to be them." The SEA has already wreaked havoc on websites belonging to The Washington Post, CNN and Time. The hacking group supports Syrian president Bashar al-Assad.
The Times website first went down after 3 p.m. and then was knocked offline again after being temporarily restored. The newspaper's website was also inaccessible earlier this month, a day before the SEA went after the Post, CNN and Time, but the Times said that was caused by technical problems.
The New York Times' domain name registrar — which manages a company's Internet domain names — is Australia-based Melbourne IT. However, it was one of its resellers — not Melbourne IT itself — that was penetrated, the companysaid.
The SEA also claimed via Twitter that it had hacked Twitter's administrative contact information. Twitter confirmed that it had indeed experienced problems, but less than two hours later said that all systems had returned to normal.
[Source:The New York Times]
Snowden Spent Two Days at Russian Consulate in Hong Kong
Edward Snowden spent two days at a Russian consulate in Hong Kong before flying to Moscow, where he was ultimately granted temporary asylum, Moscow-based newspaper Kommersant reported.
The paper also reported that Snowden aborted his plan to fly to Cuba after Havana, ceding to U.S. pressure, decided to disallow the plane to land with Snowden aboard. Snowden reportedly had a reservation on a Moscow-to-Havana flight.
Russian president Vladimir Putin was reportedly unaware of Snowden's plans to come to Russia.
[Source:The South China Morning Post]
Facebook Reveals Global Info Requests
Facebook published its first-ever "global government requests report," which chronicles government agencies' requests to access user information from the company.
More than half of the 38,000-plus requests came from the U.S., which made more than 10,000 requests for information on about 20,000 individuals. Facebook complied nearly 80 percent of the time.
The report, which details requests filed from the beginning of the year through June 30, says that India made the second-highest number of requests — 3,245 requests on 4,144 users — and that Facebook complied in 50 percent of the cases.
Facebook rejected each of Egypt's eight requests for information (on 11 account holders), while the company complied with 47 percent of Turkey's 96 requests (covering 170 account holders).
[Source:The Guardian]