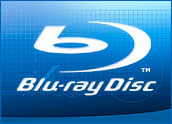 The Blu-ray Disc Association announced that the format specification for this standard is now complete, and it is ready to begin BD-ROM, BD-RE and BD-R licensing. Blu-ray Disc single (25 GB) and dual (50 GB) layer specifications have been approved.
The bottom line for consumers is that they can expect to see next-generation DVD products and content hit the stores by Q2 of this year, Andrew Parsons, senior vice president for Pioneer USA and chair of the Blu-ray promotion committee, told TechNewsWorld.
"All of the physical specs related to discs themselves, as well as the application layer, have been completed," he said. "We are now ready to move into the licensing phase."
Coming Soon to a Player Near You
Pioneer, Paramount Pictures, Twentieth Century Fox Home Entertainment and Philips are among the companies that announced impending Blu-ray-compliant products during last week's Consumer Electronics Show in Las Vegas.
Pioneer introduced what it claims will be the first Blu-ray disc player, designed to deliver 1920p x 1080p output — the highest of the three high-definition signals.
Philips introduced its all-in-one PC Writer, consumer Blu-ray Disc Video player (BDP9000) and new Blu-ray media (BD-R and B-RE, single layer 25 GB and dual-layer 50 GB). Both the consumer player and the TripleWriter will be available in the second half of 2006.
Movies expected to be out soon in Blu-ray format include "Four Brothers," "Sahara," "The Italian Job," "Tomb Raider" and "Mission Impossible," as well as "Mission Impossible 2" and "Mission Impossible 3."
Support Dual Standards?
The CES show spurred debate that some manufacturers might try to satisfy both standards — HD-DVD and Blu-ray — by developing drives that are compliant with both.
That would be an impractical and short-lived strategy, though, Parsons said. "It is technically possible, but I don't know if it will solve the fundamental problem," he said. "These players add costs, and in the end, [the dual-compliance plan] wouldn't protect the end-user from being saddled with content that doesn't play."
Buying a player with two drives would create a false sense of security, he said, that content would be available in both standards in the long run. "Retailers are not going to want to stock inventory in both standards. Sooner or later, the market is going to settle on one," he said.