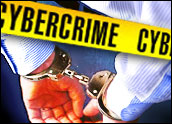 After this week's arrest of a California man accused of selling pirated copies of Microsoft and Adobe Systems software, police said the suspect had brazenly offered the disks on eBay and on personal Web sites. This latest case highlights an ongoing trend that software makers are battling.
"It may take a lot of guts, but there are a lot of people with a lot of guts," Keith Kupferschmid, a spokesperson for the Software and Information Industry Association (SIIA), told TechNewsWorld. "This is, perhaps, the software industry's biggest problem: pirated software being sold on eBay and other auction sites."
In the California case, Gad Zamir, 64, was arrested Tuesday following police executions of search warrants at two of his residences in Menifee. Authorities said Zamir was selling copies of Microsoft SQL Server Enterprise, a US$25,000 program, for $7,750, and copies of Adobe Photoshop Creative Suite 2, with a retail value of about $500, for less than $300.
A Lucrative Trade
Police believe Zamir earned about $750,000 since 2000. They found about $283,000 worth of counterfeit software, 15 computers and about $13,000 in cash when they searched Zamir's properties.
The investigation and arrest were conducted by the Riverside County Sheriff's Computer and Technology Crime High Tech Response Team (CATCH), which was probing Zamir's activities for about eight months. Zamir was placed in the Robert Pressley Detention Center in lieu of $283,000 bail.
Microsoft and Adobe since 2002 were receiving complaints "from consumer informants that software they purchased via the Internet from two companies was fraudulent," according to the sheriff's department. During the investigation, it was discovered that Gad Zamir was selling Microsoft and Adobe Systems software on major online auction Web sites.
Police labeled Zamir's operation as "mid-level" and Kupferschmid agreed it paled in comparison to some much larger recent busts, particularly that of Nathan Peterson, owner and operator of iBackups, who was accused of making more than $5 million from selling pirated programs. Peterson, in September, was sentenced to more than 7 years in prison.
News of that and other high-profile cases is not stopping the practice, said Kupferschmid.
Hiding in Plain Sight
"Of the [business] software you see being sold on eBay, very, very conservatively at least 90 percent of that software is illegal," said Kupferschmid. "The remaining 10 percent that's sold, if we were to purchase it and check it out, we believe about half of that is illegal also … Our studies show 95 percent of the software being sold on eBay is illegal."
Police said Zamir purchased and resold keys to unlock the programs, another illegal business that's proliferating according to Kupferschmid. "That's been going on for a long time," he added. "We've been able to shut down most of the Web sites that were publicly accessible where this went on, but now it goes on largely underground and it's much more difficult to find the people doing it."
The FBI and local police are getting better at finding and prosecuting software pirates, Kupferschmid noted. "It's taken us a while to educate law enforcement, but they definitely get it now," he said. "They've been a big help in pursuing cases. It took them a while to understand the value and losses involved."