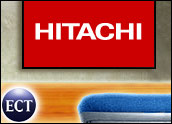 Hitachi Global Storage Technologies has created what it calls an "industry milestone:" a 2.5-inch computer hard drive capable of storing a whopping 500 GB of data.
It also has struck a deal with computer vendor Asus, which will sell a notebook PC equipped with two of the drives.
The new Travelstar 5K500 drive, which Hitachi claims is the world's first 500 GB, 2.5 inch drive, will be available next month. An "enhanced-availability" version called the Travelstar E5K500, designed for continual use in "lower transaction environments, such as blade servers, network routers, point-of-sale terminals and video surveillance systems," will be sold by the end of the second quarter, said Hitachi.
The drives will also be available with 400 GB capacities. They spin at 5,400 rpm and feature 12 ms average read times.
Take It (All) With You
Additionally, Asus is using the units in new notebooks designated the M50 and the M70, Hitachi said. The M70 will have two Travelstar 5K500s, meaning it will offer owners a full terabyte of storage. A terabyte of data is equivalent to 1,000 gigabytes or 1 million megabytes.
"The companies are breaking new ground in personal computing by combining industry-leading storage capacity — exceeding that of a typical desktop system — with the portability of a notebook PC," said Hitachi. "One TB of storage capacity translates to 1,000 hours of video, or more than 350 feature length movies or 250,000 four-minute songs."
To take advantage of that much storage, the new Asus notebooks are designed to be full-fledged multimedia devices, featuring high-definition audio and video, a full-size keyboard, a separate numerical keypad and a "dual-mode touch pad that allows easy access to playback controls," said Hitachi.
Whoops and Woofer Protection
The new drives come protected by Hitachi's Rotational Vibration Safeguard (RVS) technology, which senses when a potentially damaging impact is about to occur — such as when the notebook is dropped — and stabilizes the drive head prior to the impact.
Additionally, RVS protects the drives from vibration that can come when music is played at high volume, said Hitachi. "RVS is particularly important for many of today's full-featured notebooks that include premium speakers for enhancing a user's experience with movies, music and games," the company explained. "When played at maximum volumes, notebook speakers can inadvertently cause vibrations that may not be noticeable to the user."
Fear of Fragility
While the RVS system might protect the drive from accidents, super-high density hard drives are, in general, more vulnerable.
"Users should be concerned," J. Gold Associates Principal Analyst Jack Gold told TechNewsWorld. "As you get finer and finer granularity on those drives, they become much more susceptible to failure. You have to worry that, as these vendors provide greater and greater storage capacity, they are also increasing the failure rates of these drives."
This is particularly true with the first versions of beefier drives. The situation makes it particularly important that users of the super-dense units regularly back up their data, Gold said.
Give Us Space, We'll Use It
Despite that concern, there likely will be plenty of people who want Hitachi's new units and the notebooks that will come equipped with them.
"The Hitachi drives are a positive evolutionary move, but they are not revolutionary," Mesabi Group Principal Analyst David Hill told TechNewsWorld. "Still, users will find them attractive as having extra capacity on a single drive always seems to be welcome."
Even a terabyte of storage will eventually be used, said Gold.
"The bottom line is no matter how much storage you give me I'm going to figure out how to use it," he said. "People are carrying videos (on their notebooks) and video is a data hog."
Because of that, Gold said he expects other storage vendors to follow Hitachi and, probably, to up the ante.
"I think it's important for all these vendors to figure out how they are going to provide true mass storage," he said. "A terabyte is mass storage."
Asus is aware of the demand, said Tony Chen, Asus' notebooks business general manager.
"Digital entertainment on the go is growing rapidly and notebooks are being used to run more powerful, memory-intensive applications," said Chen. "Our notebooks with the Hitachi Travelstar 5K500 provide the answer to users who demand systems that combine large storage capacities with desktop-class performance and features."