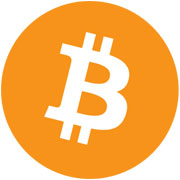 In Vancouver, B.C., three entrepreneurs opened what appears to be the world's first ATM that is able to exchange Bitcoins for official currencies.
The machine looks like a normal ATM and resides in a popular coffee shop. It exchanges Canadian dollars for Bitcoins, the virtual (and controversial) online currency. The transactions can go either way — cash to Bitcoin, or Bitcoin to cash.
More than a dozen local businesses in Vancouver accept Bitcoins, which are reportedly also becoming more and more common in San Francisco, Berlin and other tech-inclined cities.
[Source: AFP via The Age]
Mums Say US Targets 'Young British Geeks'
The mothers of two blokes who faced extradition to the U.S. have accused American authorities of targeting "young British geeks" after this week's arrest of a 28-year-old Brit, Lauri Love, who is accused of breaching U.S. military and government computers.
The two mothers in question saw their own young British geek sons, Gary McKinnon and Richard O'Dwyer, accused of serious crimes by U.S. authorities. McKinnon broke into U.S. government computer systems — he said he was looking for evidence of UFOs — while O'Dwyer faced extradition because of copyright charges stemming from his website tvshack.net, which hosted links to pirated material.
Neither individual was ultimately extradited to the U.S.
The aforementioned mothers have implored Love's family to fight any U.S. extradition attempts, although it is not clear at this time whether or not U.S. authorities will seek an extradition.
[Source:The Guardian]
EU Unsure How to Proceed With Data Laws
European countries are increasingly vocal about their dissatisfaction with the U.S. over surveillance — that much is clear. France last week let it be known that it was none too pleased with reports of U.S. snooping, and days later German Chancellor Angela dialed up President Obama after reports that the U.S. was snooping on her communications.
However, while the European Union may be unified in its aversion to U.S. data collection, the 28-nation bloc is in no hurry to formally address the problem. A summit last week in Brussels made it clear that European leaders were going to take their time crafting data privacy laws; the process could take until 2015, and at the very least until next May's European Parliament elections.
The New York Times described it as "contradictions between the verbal support for privacy among European leaders and their own policy decisions."
Meanwhile, in India, the Financial Times reports that the Prime Minister's aversion to technology and personal devices may have cocooned him from NSA snooping.
[Source:The New York Times]
Baidu Revenues Strong, Profits Thin
Chinese search giant Baidu announced that its third-quarter revenues were strong, but said that investment in mobile products stunted profits.
The company had more than US$1.4 billion in revenue, a 42.3 percent spike from a year before, but operating profits went up just 1.2 percent ($545.4 million).
The discrepancy is caused by Baidu's zealous quest to "make the jump from desktop devices to mobile," according to Tech in Asia. This includes a $2 billion acquisition of the app store 91 Wireless as well as the purchase of a $160 million stake in group deals service Nuomi.
[Source:Tech in Asia]
UK ISPs Ordered to Block More Sites
A court order from the BPI, which represents the British music industry, told British Internet service providers to add 21 more sites to the laundry list of banned websites.
The blocks stem from copyright violation concerns and must be in place by Wednesday.
[Source:BBC]