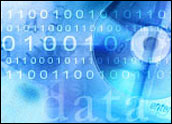 Advances in technology, particularly customer resource management (CRM) software, are driving e-commerce these days. In some cases, they're driving the industry down a strange road that, like a "Twilight Zone" episode, ends up in Smalltown USA, circa 1950.
It's a road that has companies adopting some of the most sophisticated and dazzling methods for learning everything possible about their customers — in an Orwellian fashion some find horrifying — while simultaneously striving to make the same customers feel safe, secure and part of a close-knit family.
Spotting a Deadbeat
In about three seconds flat, the proprietary systems behind the Bill Me Later online payment service designed by I4 Commerce can tell an online retailer whether a potential customer is trustworthy enough to buy something without immediately paying. It does this without even asking the customer for the usual intrusive personal information — credit card numbers, expiration dates and security codes.
"When you get to the checkout, you provide name and address information, but at the payment page you simply check the Bill Me Later box," I4 Vice President of Marketing, Vince Talbert, told TechNewsWorld. "The system asks for your date of birth and the last four digits of your Social [Security number]. … It's information every customer knows and they can make purchases without ever leaving the keyboard to go find their wallets."
Talbert wouldn't go into further detail about how Bill Me Later, with such basic information about a person, verifies whether they're worthy of an e-tailer's trust. He used the word "magic" to describe the technology.
A quick credit check is part of the process. In about 85 percent of the cases, by the time the customer counts to three, he or she is approved.
Just Like Old Times
Once the order is approved, the product will be shipped and the customer is sent a bill in seven to 10 days. This convenience is only one of the selling points touted by Talbert for Bill Me Later. The overriding goal is to make e-commerce — which can be a cold, impersonal and detached method of business — more personable, he added. Even kind of homespun.
Talbert envisions the days of yore when people shopped at tiny local general stores that let them run "tabs." The grocer knew the customers personally (and probably their parents, spouses and children as well). He knew which ones could be trusted.
The shopper "had a real emotional connection with that place," Talbert noted. "They trusted her to pay the bill. I believe, based on feedback we get from our customers, that we create that same emotional connection."
That may be so, but as anybody who comes from one of those small towns knows, there's a downside to living in a place where everybody knows everybody else's business. In a way, that's what is happening with e-commerce these days, and technology — including CRM, tracking cookies and radio frequency identification (RFID) tagging — is the reason.
Knowing So Much and So Little
"[CRM] software can only work to the extent that I, the retailer, know everything you do and everything about you," retail technology analyst Evan Schuman told TechNewsWorld. "I need to know what you are doing when you phone in, when you are buying things on your cell phone, through a catalog or online. I need to know where you are going and I need to track you from all those places."
Ironically, at the same time technology is making such detailed information possible, it is also making some of it meaningless or detrimental. The new goal of many retailers is to erase the lines that delineate when, where and how a customer buys something, according to Schuman, who discusses industry trends at Storefrontbacktalk.com.
In other words, it shouldn't matter if a widget is bought from the Web site at home, over a PDA in the car, with a phone call or at a cash register. Schuman recalls his recent meetings with a number of retailer CIOs where the topic was the integration of online and in-store technology.
Technology to Erase Distinctions
"I asked one guy, 'At what point would you feel truly integrated?'" Schuman noted. "He chuckled and said, 'The day we are truly integrated is the day I can't answer that question.' It was a wonderful point."
After all, Schuman explained, even with the most sophisticated CRM software analyzing every move a customer makes, "you don't really know what you know" because false assumptions are often made. "They see someone going into a store and they assume it's a brick-and-mortar customer, but maybe it's a catalog customer who decided to buy the item at home but came to the store to avoid shipping fees."
So the true value of new e-commerce technology might not be its ability to tell retailers where, when and how customers make purchases, but instead to help companies make those customers feel — as Talbert said — like they're shopping in a 1950s Ma and Pa grocery store.
"The trend I see is that companies are really searching harder and harder to create a branded customer experience that becomes a customer relationship," Ralf VonSosen, vice president of marketing for Infopia, which sells a platform that helps retailers manage multi-channel sales, told TechNewsWorld. "How do I create this branded relationship with customers out there? How do I get a return customer?
An Overload of Dangerous Data
Despite the growth of online retailing by at least 25 percent per year, it still constitutes less than 3 percent of total retail sales, VonSosen claimed.
"So there's huge growth that's still going to happen," he added. "We definitely see a trend that I think is going to become more pronounced: online merchants are going to employ more sophisticated ways of managing their customer relationships."
Meanwhile, while all the detailed customer data being gathered by companies is vital to their efforts to appear friendly, helpful and knowledgeable about their lives, it is becoming a source of considerable angst for wary executives.
"A very interesting piece of the puzzle is customer information," VonSosen noted. "Retailers want to own the customer information and it's pitting companies against each other." In these discussions, the name Google comes up increasingly often, both VonSosen and Schuman said.
Google already has server farms stuffed with information about almost everything and everybody. With its new Google Checkout service, it stands to learn even more, and that has some retailers nervous.
"If I'm a seller and I'm using Google Checkout … that's nice," Schuman stated. "But how much do I want Google to know? Everything on my Web site and how much I'm selling? The same thing with eBay."
There's no escape from this "yin-yang situation" and Google isn't the only aggregator of personal information that gives him pause, according to Schuman.
"If Google doesn't do it, then Yahoo will," he said. "If Yahoo doesn't, then Wal-Mart will. I'm assuming that everything we're doing is being tracked. … I make a pact with the devil every time I use Amazon.com," he concluded.