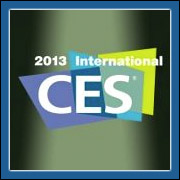 The Consumer Electronics Association had its say Thursday in a simmering controversy related to its Best of CES awards and announced it was dropping Cnet as its partner. The CEA also gave Dish Network's Hopper with Sling DVR its Best of Show prize.
Cnet editors originally selected the Hopper for the top honor before its corporate parent, CBS, brought pressure to bear. It forced them to remove the product from consideration due to ongoing litigation between CBS and Dish over commercial-skipping features of the Hopper.
That prompted longtime Cnet reporter Greg Sandoval to resign in protest, stirring debate about the proper role of media in such events.
After the Hopper was removed from consideration, a revote was taken by the editors. Cnet eventually awarded Best of Show to the Razer Edge gaming tablet.
CBS has long been known as "the Tiffany network," a reference to its high journalistic standards. CEA used that phrase in its statement, adding it was "shocked" CBS would bar its reporters from favorably describing classes of technology "the network does not like."
CEA did not respond to our request for further details.
CEA Takes Sides
CEA also commented on the network's lawsuit against Dish, arguing the Hopper is fully covered by the Supreme Court's ruling in Sony Corp. of America v. Universal City Studios Inc. "The simple fact is making television easier to watch is not against the law," the association said. "It is simply pro-innovation and pro-consumer."
CEA will soon begin a search for a new partner to run the Best of CES awards program.
Dish also criticized CBS in a statement responding to the CEA's decision to part ways with Cnet.
"I regret that the award has come in the face of CBS' undermining of Cnet's editorial independence," said Dish CEO Joseph Clayton. "We look forward to continuing our longstanding relationship with Cnet's editorial staff and hope they are able to return to their long tradition of unbiased evaluation and commentary of the industry's products and services."
Dish did not respond to our request for further details.
The Firewall Between News and Ads
This drama could have the unintended effect of triggering an exodus of media organizations from the awards process, Rich Hanley, associate professor and director of the graduate journalism program at Quinnipiac University, told TechNewsWorld.
"The recent Baseball Hall of Fame selection controversy exposed great public dissent in the role of sportswriters in determining who gets the nod there," Hanley said. "The Associated Press has already barred its poll from being used in the college football Bowl Championship Series rankings."
Media participating in any kind of contest is a lose-lose game for everyone, he said.
"The historically close relationship between tech journalism and device manufacturers and application developers is fraught with the potential for incestuous relationships between editorial and advertising," Hanley noted.
"Reviewers need products to review, and manufacturers and developers need good reviews to move product," he explained. "It would be best for publishers to focus on editorial integrity to avoid even the appearance of a conflict, and withdraw from contest voting altogether outside of their own independent ratings and reviews of products."