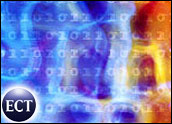 A Northern California man was badly burned when his cell phone spontaneously combusted.
He was sleeping with the phone in his front pants pocket when it exploded and caused his clothes to ignite, according to reports, and he awoke in flames. He reportedly has second- and third-degree burns on at least half of his body.
The name of the manufacturer and phone model have not been released.
'Relatively Rare'
Such accidents, while serious, are fortunately relatively rare, Scott Wolfson, deputy director of the U.S. Consumer Product Safety Commission's Office of Public Affairs, told TechNewsWorld.
"It is important to keep stories like this in perspective. We don't want to scare consumers into thinking this is a frequent occurrence," he said.
When these accidents do happen, though, they either the result of a malfunctioning battery or through consumer misuse, such as leaving a cell phone in a hot car or dropping it at a certain angle, Wolfson noted.
Shades of 2004
There have been three recalls of cell phone batteries, all of which occurred in 2004, Wolfson said.
Two were for Kyocera batteries; one was for Verizon Wireless. In some cases, counterfeit models were part of the problem, Wolfson said.
Other battery-related fires result from wear and tear in their day-to-day use. For instance, Wolfson said, when cell phones fall to the floor, sometimes the internal damage can cause a short circuit.
"If you do drop a phone, don't immediately put it in your pocket," he warned. "Shut it off and after a few minutes turn it back on to see if it is OK."
Another potential hazard of which many consumers are not aware is battery exposure, he added. "If metal, say a coin, comes into contact with a battery that has been removed from the cell phone, it could also cause a short circuit."
Other safe practices include common sense precautions, such as not leaving a phone in a hot car or moving one away from a hot stove.
Careful of the Accessories
Consumers should not buy generic or other manufacturers' accessories, Wolfson warned.
"If you are looking to buy a replacement charger, for example, our recommendation is to stick with a brand name," he stated. "We are concerned about the aftermarket of accessories that has developed around cell phones. Not all of these are truly compatible with the brand name manufacturer's products."
The same advice, Wolfson concluded, also applies to notebook computers.