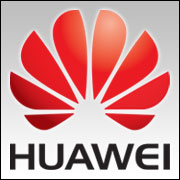 China's government is asking the U.S. to explain itself — and to knock it off with all the cyberespionage — following reports that the National Security Agency has had its way with Chinese telecom giant Huawei.
The NSA reportedly penetrated Huawei servers to monitor communications among company executives, and to gain access to the dealings of Huawei customers. Huawei does business all over the world, of course, so knowing its ins-and-outs is quite the snooping boon.
Even fervent believers in American exceptionalism will appreciate the double-standard at play. Congress, after all, has long chided Huawei, warning that the company would carry out the sort of surveillance against the U.S. that, lo, the U.S. had been carrying out against the company.
[Source: The New York Times]
Megaupload Successor to go Public in New Zealand
Mega, the file-storage company hatched by former Megaupload headman Kim Dotcom, has begun the process of listing itself on the New Zealand stock market.
Mega was launched in January 2013, one year to the day after Dotcom's New Zealand mansion was raided in a collaborative effort between New Zealand and U.S. law enforcement. The U.S. is attempting to extradite Dotcom — and three of his Megaupload compadres — in order to charge him for what authorities claim is massive copyright infringement. Like, hundreds-of-millions-of-dollars massive.
Last week, a New Zealand court ruled that U.S. authorities did not have to disclose evidence referenced in their extradition request. That was the latest in what has been a lengthy and bizarre legal menage a trois between New Zealand, the U.S. and Dotcom, who is originally from Germany.
Mega is similar to storage services such as Dropbox and Google Drive, although it distinguishes itself through encryption-fueled security. In documents related to its listing, Mega says it has 7 million users who have stored some 860 million encrypted files. The company also claims to be worth about US$180 million, or NZ$210 million.
As ever, Dotcom was defiant Tuesday. "Indicted. Raided. On Bail. All assets frozen without trial. But we don't cry ourselves to sleep. We built #Mega from 0 into a $210m company," he tweeted.
[Source: The Associated Press]
Goldman Sachs Invests in Chinese Mobile Internet Co.
Goldman Sachs has invested an undisclosed amount of money in Chinese mobile content search engine and Android app store Wandoujia. This marks the first time Goldman Sachs has invested in a Chinese mobile Internet company, according to an announcement from Wandoujia.
Wandoujia had already completed a $120 million funding round spearheaded by Japanese telecommunications company SoftBank.
Wandoujia claims to have 300 million registered users, and 800,000 new users every day. The company is widely regarded as one of the Middle Kingdom's most popular app stores.
[Source: Tech In Asia]
HTC's New Model Leaked on Twitter
The @evleaks Twitter account sucked some of the suspense out of Taiwanese smartphone maker HTC's newest One flagship device.
The account, authored by American journalist Evan Blass, reports that a new 32-GB, sim-free HTC One will cost $600. That's the same price as last year's model — and not much cheaper than high-end competitors like the Samsung Galaxy and iPhone.
[Source: The Guardian]
Turkey's Twitter Block (Still) Not Working
Twitter users in Turkey, where authorities are trying to ban the social media site, are circumventing the would-be block thanks to virtual private networks, the Web browser Tor and text messages.
In the first 24 hours after the block, there was a 33,000 percent rise in iPhone and Android downloads of VPN Hotspot Shield, a service enabling people to skirt firewalls, according to the company.
Twitter has not officially commented on the ban, but it did post instructions in English and Turkish detailing how to tweet via text message.
[Source: BBC]