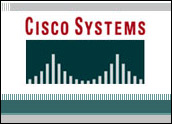 Cisco has been accused of being in bed with U.S. cyberspying efforts, according to a Chinese state media outlet.
Cisco "carries on intimately" with U.S. spying apparatuses, the outlet claims, and plays "a disgraceful role" in efforts to prop up U.S. power over the Web.
Cisco denied the accusations.
Beijing definitely seems to have taken umbrage with last week's U.S. indictments of five members of China's People's Liberation Army, accused by the Justice Department of cyberespionage. In the days since, China has
Cisco was among Beijing's first targets following Congress' late-2012 decree that Huawei and ZTE — a pair of Chinese telecommunications giants — should not be allowed to work on U.S. networks.
Cisco was promptly booted from one of China's main networks in favor of China Unicom; shortly thereafter, the anti-Cisco campaign intensified with accusations of lax security.
[Source: The New York Times]
Iranian Judge Summons Mark Zuckerberg to Court
A judge in Iran wants Facebook frontman Mark Zuckerberg to appear in court to address privacy complaints over WhatsApp and Instagram, both of which are owned by Facebook.
The judge reportedly also has blocked the two apps in Iran.
Iran does not have an extradition treaty with the U.S., so there is little (or no) chance that Zuckerberg ever would end up in an Iranian courtroom.
However, that has not stopped Iran from trying to smear the social media mogul, with one Iranian Internet official declaring, "The Zionist director of the company of Facebook, or his official attorney, must appear in court to defend himself" — and, just maybe, pay for damages.
A different Iranian court last week ordered a block of Instagram, but users in the capital of Tehran could still access the app as of Tuesday. Facebook is already banned in the country, as are Twitter and YouTube.
[Sources: ISNA, AP, Reuters, Mashable]
China Looks to Clean Up Messaging Apps
Chinese authorities launched a campaign to clean up instant messaging services, which they claim are conduits for "illegal and harmful information, seriously undermining public interests."
Authorities have said that suspects arrested in recent antiterror sweeps used text messages and chat services to swap bomb-making details. Thirty-one people were killed in China last week when bombers flung explosives out the windows of two cars.
The instant message crackdown isn't merely an antiterror tool; rumors and pornography also will be targeted.
[Source: BBC]
Aussie Apple Users' Products Hijacked
People from across Australia are reporting that their Apple devices have been commandeered by hackers demanding ransom payments.
The devices in question include iPads, iPhones and Macs. One victim claims to have been instructed to pay 50 bucks into a PayPal account into to unlock it.
[Source: The Age]