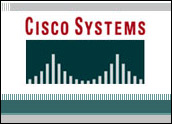 Cisco has introduced new technologies to its collaboration platform — a product portfolio that encompasses its telepresence, unified communications and WebEx solutions. Among the additions are new hosted email offerings and integration with enterprise social software. The enhancements leverage real-time and asynchronous collaboration applications in both video and voice-based communications.
The package as a whole is a significant leap forward for Cisco, said David Hsieh, the company's vice president of marketing for emerging technologies.
"We believe we are at an inflection point around collaboration — where it is moving from being text-based or text-centric on predefined collaboration teams within a single company, to being much more people-centric, with interactions occurring across a range of media," he told TechNewsWorld.
As companies become more dispersed, more global and more intertwined with partners and suppliers, they need to work across company boundaries in more fluid way, explained Hsieh. Cisco intends to create an architectural foundation that allows users to integrate major elements of such a strategy.
The right server, storage and networking infrastructure is necessary to make company-to-company collaboration unfold in a seamless way, Charles King, principal of Pund-IT, told TechNewsWorld.
The data center cloud computing initiative that Cisco launched last week should play a supporting role in this newly expanded collaboration play, he noted. "Last week's announcement is a natural adjunct to this — it provides the nuts-and-bolts back end support for the type of collaboration services that Cisco is announcing."
Portfolio Enhancements
Additions to the portfolio's telepresence and unified communications platform:
Intercompany Cisco TelePresence Directory, a Cisco-hosted directory of endpoints, organizations and people with access to Cisco TelePresence endpoints. The directory features a virtual assistant to help schedule meetings for more than 1,000 rooms and 75 customers on Cisco TelePresence exchanges.
Cisco TelePresence WebEx Engage, a scheduling application with video integration between Cisco TelePresence and Cisco WebEx conferencing.
The Cisco Intercompany Media Engine, functionality that provides communications over any IP network. It includes such features as business-to-business wide band audio, voice and video, with multiple levels of security.
Cisco Unified Communications system 8.0, an upgrade that includes support for new endpoints such as video- and WiFi-enabled Cisco Unified IP Phones and additional smartphones via Cisco Unified Mobile Communicator.
New mail, messaging and presence tools:
Cisco WebEx Mail, a new corporate-grade, hosted email application based on technology acquired from PostPath. It has native Microsoft Outlook interoperability, mobile device support, and browser-independent Ajax Web 2.0 access.
Leveraging another acquisition — Jabber — Cisco has integrated the XMPP standard to provide federated presence across its collaboration portfolio, starting with Cisco WebEx Connect Instant Messaging and Cisco Unified Presence 8.0.
Social media enhancements:
Cisco Show and Share, a social video system that can create and manage highly secure video communities. It allows organizations to record, edit and share video with comments, ratings, tagging and RSS feeds, and speech-to-text transcripts, which can be uploaded for video search and viewing.
Cisco Enterprise Collaboration Platform, an enterprise-class social software portal that features a corporate directory with social networking capabilities. It allows users to create team spaces and community environments and also offers a customizable framework for integration of legacy business applications and Web 2.0 content.
Medianet-Ready
Cisco introduced three new, network-based devices designed to help customers' IP networks better support media-rich collaboration.
The Cisco Media Experience Engine 3500 and the Cisco Media Experience Engine 5600 provide real-time video transcoding, allowing any content to be shared across the network with any end-point device. The MXE 5600 also facilitates standards-based interoperability across many video endpoints, allowing for Cisco TelePresence to interoperate with video conferencing devices from other companies. Speech-to-text transcription of videos is a built-in feature with both engines.
The third new device, Cisco Pulse, is a search platform that dynamically tags content.