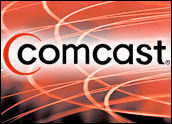 Cable providers keep piling on the goodies in their quest to sell TV. Comcast's newest enticement is a Web-based dashboard that will allow its triple play customers to easily manage their communication tasks.
The new service will be called the SmartZone communications center, said Comcast, the nation's biggest cable company. The company described the yet-to-be-unveiled site as "the industry's first fully integrated, Web-based communications center."
SmartZone will be available through Comcast.net to Comcast's 12 million high-speed Internet customers as well as its digital voice customers.
Right Before Your Eyes
The SmartZone center will allow customers to send and receive e-mail, check voice mail, send instant messages and manage a new "smart" address book, according to Comcast.
Deployment of the new service is scheduled to begin later this year, the company said. The dashboard will be based on technology from a number of vendors, including HP, Plaxo and Zimbra.
The dashboard will take advantage of Web 2.0 innovations and other features attainable with Internet Protocol communication. For example, users will be able to listen with their computers to their voice mail messages, and they'll be able to forward them via e-mail, view (as well as save and print) their call histories and manage telephony features including do-not-disturb and call-forwarding.
The Plaxo-developed smart address book will allow the merger of addresses and will make them accessible from a number of different tools, services and Web-enabled devices, said Comcast. The SmartZone will enable the sending and receiving of instant messages and video instant messages, and it will provide personalized services including weather, news and video clips.
Different Vendors
Plaxo is known for creating the smart address book used by more than 15 million people worldwide. The technology "gives users a single, self-updating address book they can use within a wide variety of communication tools, services and mobile devices," noted Comcast.
Zimbra is open source messaging and collaboration software that will be used by Comcast to deliver the integrated e-mail and visual voice mail platform. HP will be the dashboard's primary designer and will build and manage it, said Comcast.
The site will also feature e-mail "antiabuse system" from Bizanga, an e-mail antispam and antiphishing product from Cloudmark, and Trend Micro antivirus software.
Happy Campers
The new dashboard will help Comcast retain customers it lures into triple play bundles, said Greg Sterling, principal of Sterling Market Intelligence. "I think the thing that makes people (buy bundle packages) is price, largely," Sterling told TechNewsWorld. "That's the biggest determinant. This may be helpful in that effort. I think it will certainly be a retention tool."
"Everybody wants to keep the customer," Elroy Jopling, a research director for Gartner, told TechNewsWorld. "It's easier to keep them than to find them."
Services such as SmartZone promise simplicity and convenience. Once customers put all their eggs in one basket, they are unlikely to go through the hassle of finding new providers.
"They are saying, 'Let's make it so sticky that the customer doesn't want to change,'" said Jopling. "For communication and entertainment, they become so ensconced that they say, 'Oh my gosh, I don't want to go someplace else.'"
First Click Is Comcast
The new dashboard is part of Comcast's aggressive move, with Comcast.net, to become an Internet "destination site" where one-stop entertainment choices and communication can occur, said Sterling. "Some number of people are going to use Comcast as their home page and do things through the Comcast portal," he said. "I think this is smart for Comcast. Everything they do is designed to build revenue."
SmartZone's features will surely be helpful, Jopling said. "For their high-speed customers, quite frankly, it's a nice service," he said. "They are kind of converging voice mail and e-mail. What you end up with is what they've been calling, more and more, unified communication."