Dell has unveiled its version of a high-end ultra-thin portable laptop — the Adamo. The Adamo, which was derived from the Latin word meaning "to fall in love," will be the flagship product in a line that will focus on design aesthetics and personalization choices.
Specs for the product include Intel Core 2 Duo processors with Intel Centrino technology; DDR3 system memory; a 13.4-inch 16:9 HD display; a standard high-performance solid state drive (SSD); Bluetooth 2.1; a mobile broadband option; up to 5 hours of battery life; two USB ports, one USB/eSATA combo port, a display port and an RJ-45 port.
Its price point starts at US$1,999.
Recession Economics
Dell's launch into the high-end, ultra-thin notebook market is in some ways tragically mistimed. Dell no doubt underestimated the severity of the recession when it began its product development for the pricey Adamo, Bob O'Donnell, an analyst that studies PC trends at IDC, told TechNewsWorld.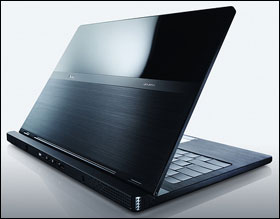 However, while consumer spending all but ceased for luxury goods in the face of the severe recession, full-bodied computers also experiencing more competition from netbooks — the low end version of light and thin.
"Everybody is interested in thin and light — but low-cost, thin and light," O'Donnell said.
Several other vendors will likely come out with low-cost thin and light notebooks that will further challenge the high-end category, he said. "We've already seen that with HP Pavilion dv2 and HP Pavilion dv3," which were introduced at the beginning of the year. The suggested retail price for the dv2 is $699.
For these reasons, he concluded, the high-end ultra-thin category is in for a tough year.
"This is not a category that sells a lot anyway," he said. Apple doesn't break out its Macbook Air numbers, but O'Donnell said IDC doesn't think it is a huge seller.
Another point against Dell is its own branding efforts over the last several years, during which it has generally painted itself as a maker of durable — and cheap — computers. "People expect to pay more for Apple; they expect the opposite with Dell."
Design Cred
However, Dell may not be overly worried. "I am not sure that this is a volume play for Dell," O'Donnell said. "I think this is more a statement saying, 'This is who we are now and how far we have come.' Which is a fair statement for Dell to make."
Dell, in other words, is trying to build up is design credibility with consumers. It's a smart move, as that is the direction in which notebooks are heading anyway. "Among notebook and laptop buyers, there is a lot more interest in style and design than there is in performance and specs."
Business Move
Dell's Adamo is more than just a statement regarding its design focus — although clearly the vendor is emphasizing that more, Charles King, principal with Pund-IT, told TechNewsWorld.
"Dell is not a company that does things just to do them — the assumption, I think, at the time [product development began] was that there would be a market for a luxury high-end business product like the Adamo."
Dell's completely reconfigured Latitude line shows that the company is focusing on both design and practical functionality for business users, he said.
Also, the retrenched economy may wind up helping Adamo sales. As far as specs and price go, King said, the Adamo is a better value than the Macbook Air.
Dell included an Ethernet port and more than one USB port, which puts it miles ahead of the Macbook, he said. Also, he added, an SSD option in a Macbook would set someone back far more than $2,000. "Dell has included that as a standard feature."